Last Updated JUNE 2023
Why and how should manufacturers invest in Agile supply chains?
In this article, we look at how Agile supply chains help manufacturers build resilience and respond to market changes.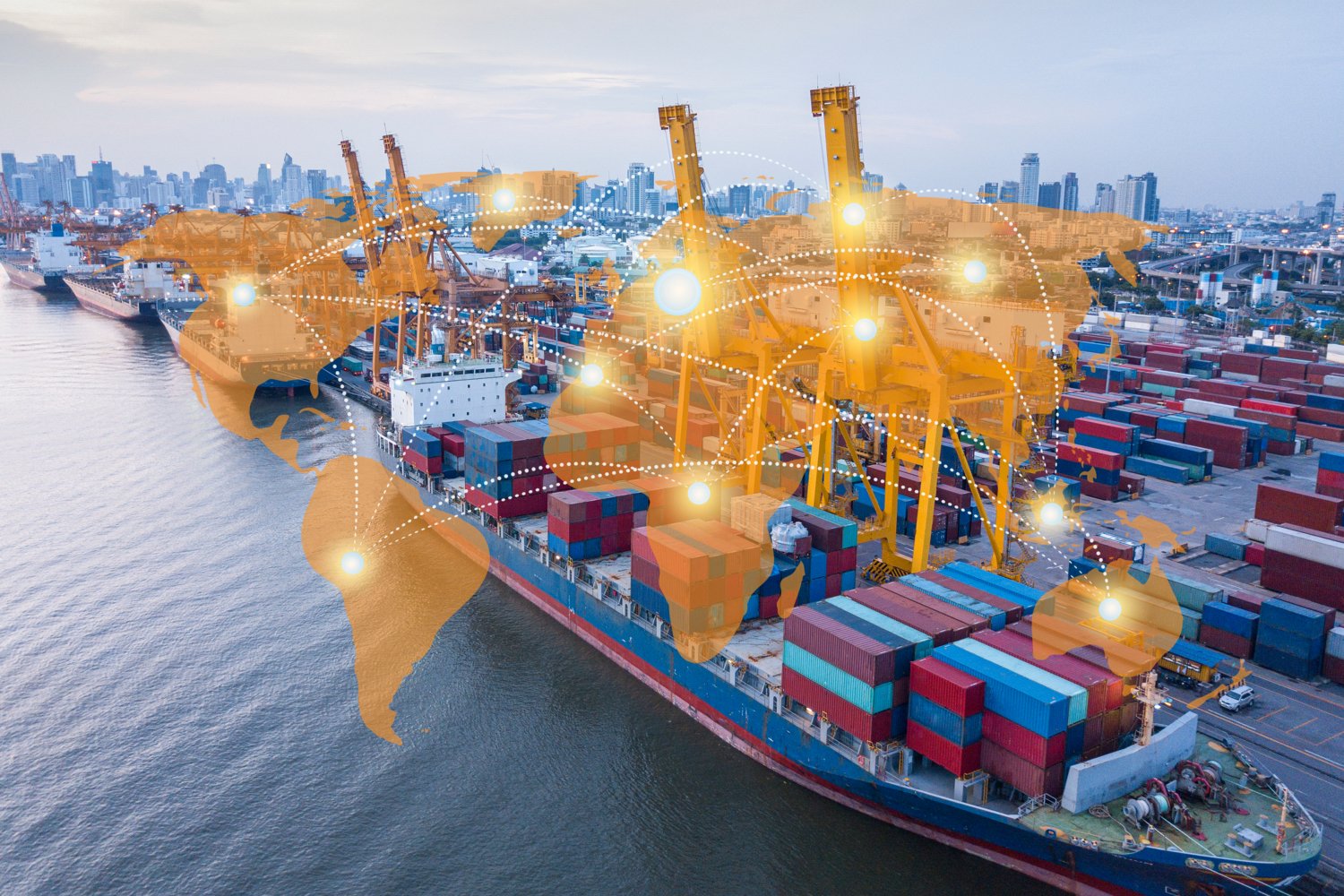 Rigid procurement strategies, once favoured by manufacturers to establish strong control over spending and supplier relationships, are now falling out of sync with the modern marketplace. Rapidly evolving market conditions, changes in consumer behaviour and accelerated digitalisation are compelling manufacturers and their supply chains to adopt Agile ways of working to remain competitive.
The benefits of Agile supply chains
Manufacturers with inflexible procurement processes can struggle to react quickly to changing market conditions and consumer demands . Agile supply chains, on the other hand, make use of market condition analyses to respond to changes without losing focus on creating value.
Michaela Mayrhofer, former Director of Supply Chain at A1 Telekom Austria Group, said, "Stakeholders recognise … the elevated savings impact achieved through better focus and Agile management. Higher savings impact and a clear focus on creating value for the business has become the key selling point for Agile procurement at A1 Telekom Austria Group."
Agile supply chains help manufacturers:
Agility throughout the supply chain supports organisations: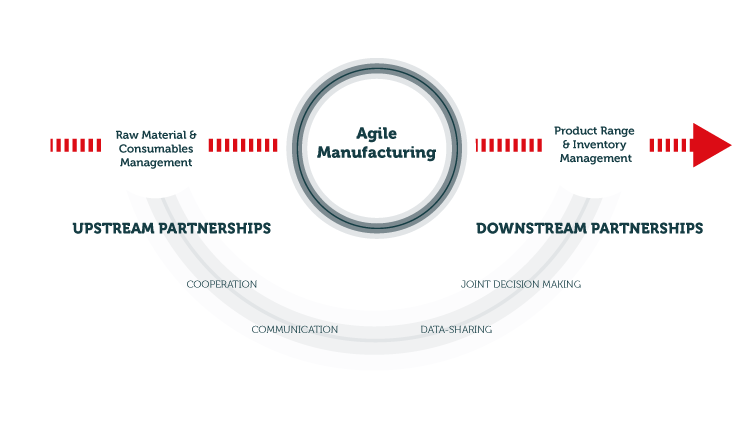 3 ideas to promote agility in the supply chain
Digitalisation

Supply chain digitalisation tools allow information to be shared across business functions and logistics networks to increase visibility, streamline production operations and improve forecasting.

Inventory management software, supply chain management tools and fulfilment software, for example, help manufacturers move away from manual information management and enable large volumes of data to be collected, analysed and responded to promptly and accurately.

Mitigation strategies

Mitigation strategies are critical to helping manufacturers react to potential changes and respond to unforeseen events. Some example strategies include:

Diversifying suppliers, manufacturing processes, products, distribution and logistics
Monitoring and aligning with strategic suppliers to ensure visibility of potential upsets
Investing in technology back-ups and recovery plans
Building suitable inventory to manage unexpected supply disruptions



Agile Teams

Changing complex supply chains, such as through digitalisation, can be time-consuming and sometimes overwhelming. Implementing incremental changes through agile sprints can be a way to overcome these initial barriers to implementation.

A dedicated, multifunctional Agile Team can prioritise evaluating and executing small, but critical changes through time-boxed mini-projects, known as 'Sprints'. These Sprints can involve implementing changes, testing them in isolated parts of the supply chain and addressing potential issues prior to a wider rollout.
Kimberly-Clark ProfessionalTM's cleaning solutions support Agile supply chains
Manufacturers need good production processes to support efficient and agile manufacturing. The introduction of increased product changeovers further emphasises this and stresses the necessity of effective ancillary processes, such as cleaning. Manufacturers that have many product changeovers require good-quality cleaning at a higher frequency to avoid cross-contamination and poor product finishes. To accommodate this, supply chains must consider the right cleaning solutions within their inventory to support a fluid manufacturing process.
Here at Kimberly-Clark ProfessionalTM, we understand that good inventory management is vital to support Agile Manufacturing. And because we appreciate that manufacturers don't want to be tied down to lengthy supply contracts or minimum volume orders on their cleaning products, we offer flexible and compact procurement solutions on all our specialist cleaning products to help reduce inventory management costs.
Our client partners can benefit from our experience of integrating with customer supply chains and our responsiveness to changing inventory and delivery time requirements. They can also take advantage of our global agile setup and expect products and solutions of consistent high quality whenever they want, wherever they are based.
Your digitalised future
We would love to partner with you to start implementing the best agile cleaning solutions for your organisation. Interested? Take the next step now:
Biography: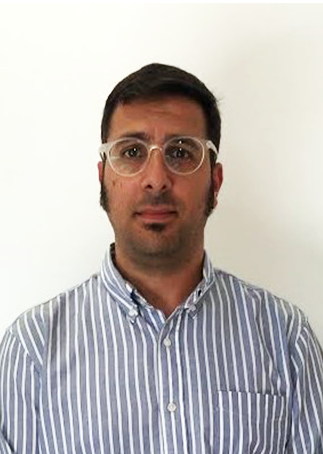 Mario Perez
"Experienced B2B Supply Chain Lead in Kimberly-Clark Professional™ in the EMEA. Skilled in Supply Chain Strategy, Operation and People Management."