Last Updated JULY 2023
Agile: helping manufacturers overcome the barriers to effective maintenance
We'll take a deeper look in this article at the role Agile plays in maintenance and how maintenance can support agility for manufacturers.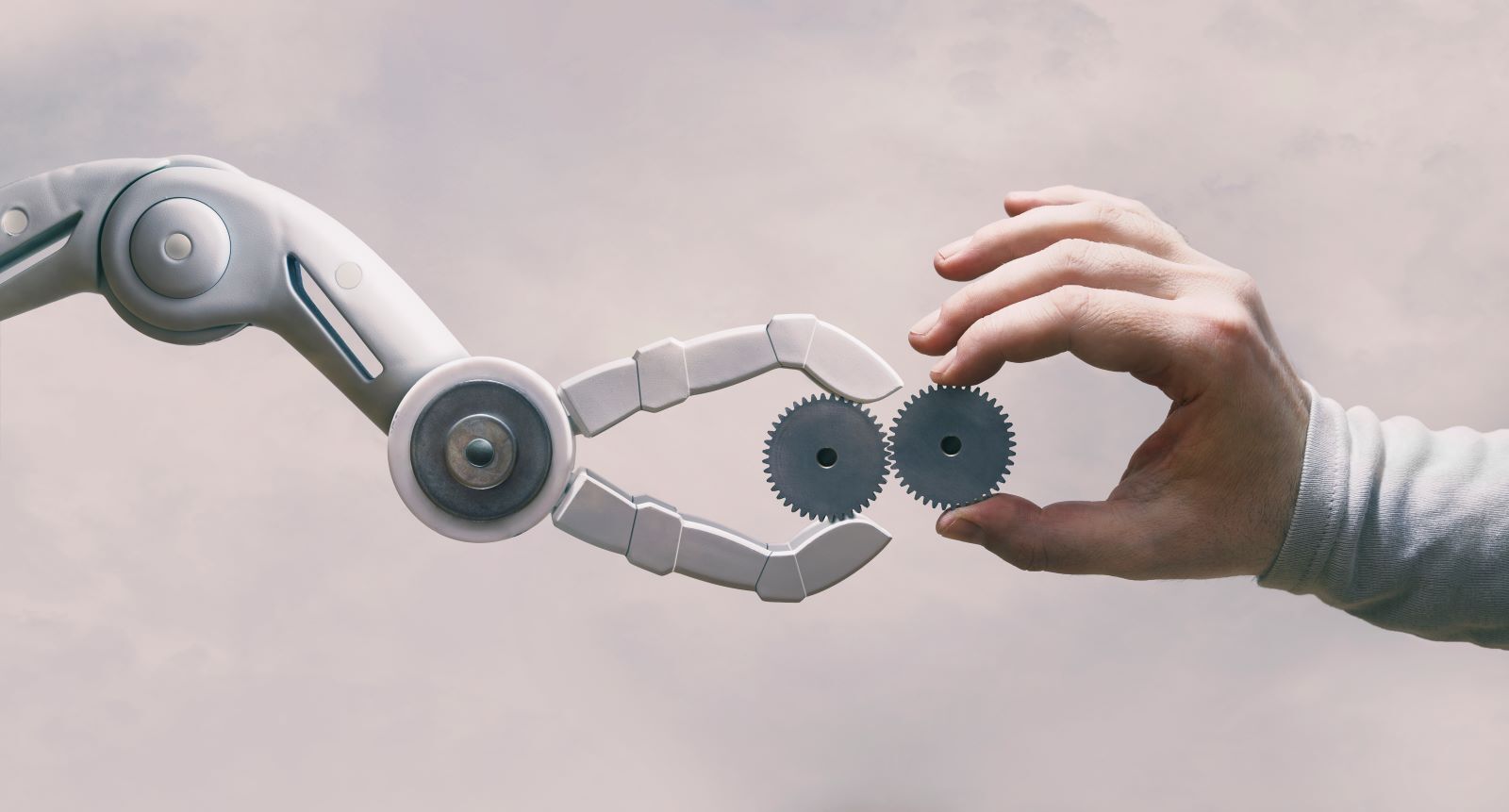 Today's fast-moving world has brought into focus the importance of speed-to-market with customised products and services. This has encouraged businesses to transition from a lean manufacturing framework toward an enterprise-wide Agile approach that enables them to be more flexible. And as Agile Manufacturing becomes more embedded, asset management has had to adapt to keep up.
Improve market responsiveness with predictive and preventative maintenance
Customers know what they want and when they want it — putting manufacturers under increased pressure to adapt and satisfy ever-changing market demands. To retain existing customers and win new business, manufacturers are making more frequent changes to their production processes and are adopting Agile practices to ensure their business functions and systems can deliver. In response to fluid production schedules, maintenance programmes need to build in agility to ensure that equipment and systems are reliable and available.
Preventative and predictive maintenance strategies are having to become more Agile as a result of these market changes. Preventative maintenance scheduling may need to consider more factors such as production loading. Predictive maintenance, which takes a more real-time approach, relying on tools and technology to schedule maintenance activity, may be preferred in order to optimise equipment performance and maintenance costs.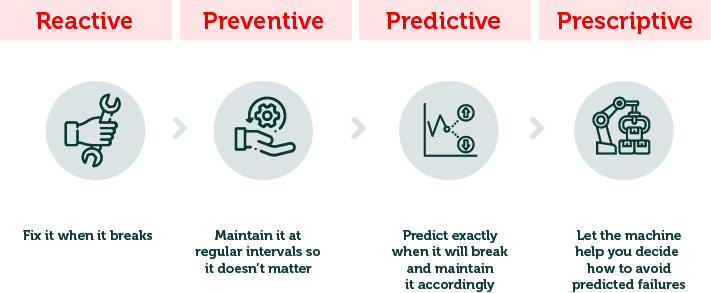 The Evolution of Maintenance Strategies
The smarter way to maintain
New technologies help manufacturers reduce unscheduled plant shutdowns, improve overhaul turnarounds and transition from rigid maintenance schedules that may be providing little value. They boost predictive maintenance practices through enhanced condition-monitoring systems and analytical tools. These digital solutions help to identify faults before they turn into line-stopping, critical failures and provide important data to help optimise maintenance schemes and schedules that work hand-in-hand with Agile Manufacturing programs.
Industry 4.0 and the Internet of Things (IoT) have allowed the introduction of key tools that promote Agile working and guide maintenance planning. Some examples include:
Specialist scheduling and data collection software to help manufacturers plan, optimise and adjust maintenance schedules in line with real-time plant conditions

Integrated work-management tools and real-time communication apps to flag issues and alert the right personnel quickly

Intelligent wireless precision sensors that enable condition-based monitoring to help manufacturers evaluate equipment status

These tools help enable the key aspects of Agile maintenance and offer several other benefits:

Reduce maintenance costs by carrying out work only when required based on wear and condition monitoring

Improve reaction time and maintenance speed through enhanced collaboration across multi-functional teams by using integrated communication tools

Optimise maintenance schedules based on actual inventory, staff and spares availability data

Enable rapid decision-making by using real-time operations data to prioritise the maintenance of critical equipment
Drive opportunities for efficiency improvements by analysing historical and real-time data
Smarter, Agile Maintenance
Empowered teams are key
The time when teams were working in silos is over. Multidisciplinary teams and increased levels of collaboration and coordination are the foundations of an Agile approach to maintenance. From production line design to planned operations to the make-up of the maintenance team themselves, there should be a commitment to an Agile culture and its ways of working to ensure that ultimately, maintenance can be carried out with the optimal changeover speed and timing.
Norma Watenpaugh, CEO of Phoenix Consulting Group and Forbes Councils Member, said, "Agile methodology at its heart is a collaboration model. Build small, empowered, cross-functional teams, and set them loose. Contrast this to the traditional hierarchy of highly siloed functions in which getting teams to work collaboratively can be difficult. In my experience, decisions that involve another silo frequently had to be escalated to the highest common authority, which can take lots of time and political manoeuvring."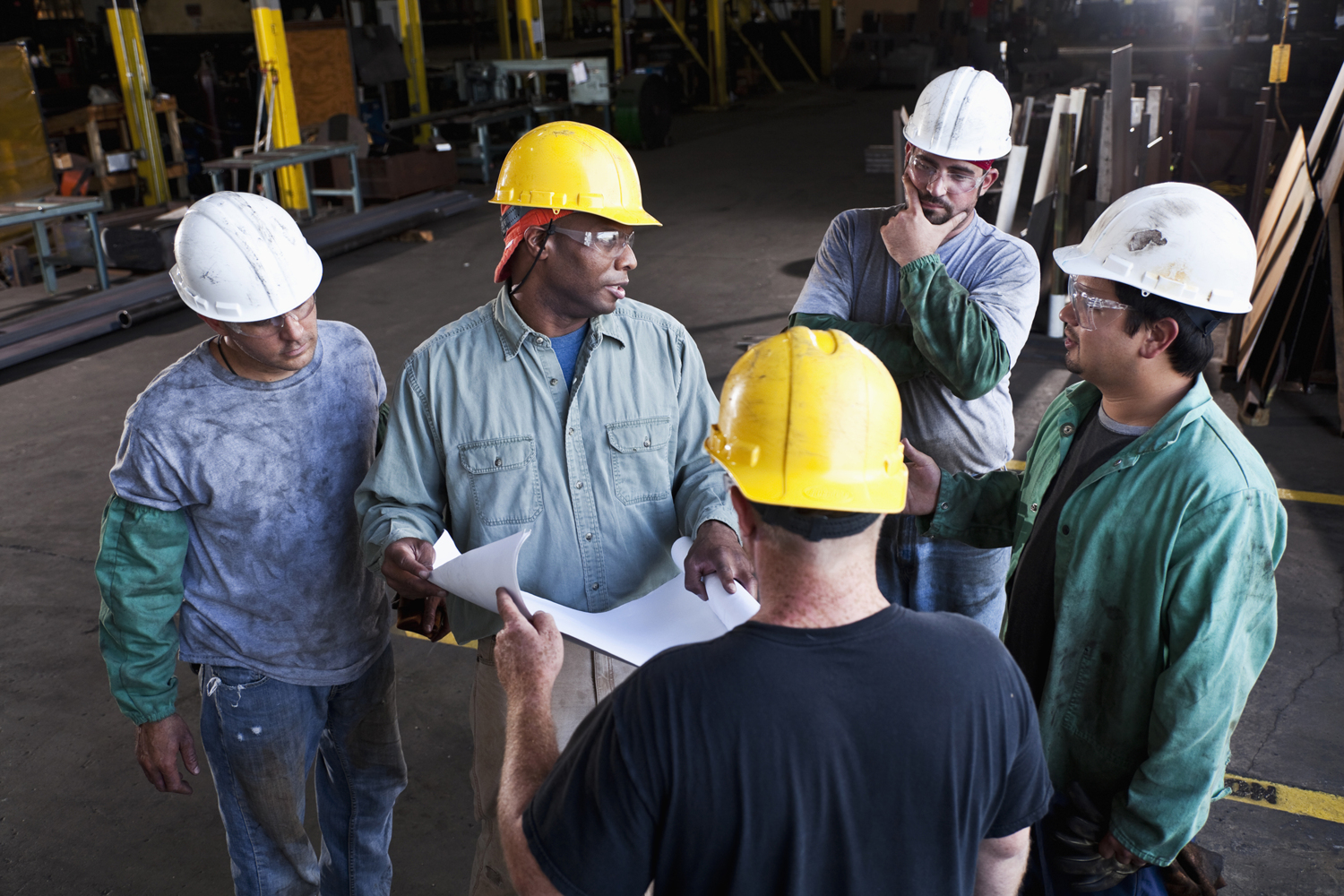 Enable Agile maintenance with Kimberly-Clark ProfessionalTM cleaning
An effective maintenance programme requires consideration of high-impact maintenance activities as well as other essential, but sometimes overlooked, tasks such as cleaning to ensure that everything works cohesively.
Effective cleaning is essential for efficiency in modern maintenance — a key pillar of Agile Manufacturing. With the right tools and solutions, good-quality cleaning can facilitate the quick changeovers and assured equipment conditions needed to enable manufacturers to become flexible, responsive and agile.
As an organisation on its journey to embrace Agile here at Kimberly-Clark ProfessionalTM, we understand the importance of speed, efficiency and accuracy when executing tasks. We also understand that a clean production line is fundamental to a well-maintained one. And an effective clean involves using the right tools at the right place.
Kimberly-Clark ProfessionalTM's specialist cleaning wipes and solutions are designed for specific applications, materials and activities, so that industrial equipment can be cleaned quickly, accurately and more sustainably without the need for rework. Our range of products and dispensing solutions promotes agility in maintenance and production by improving efficiency and reducing disruptions in the manufacturing process.
Your digitalised future
We would love to partner with you to start implementing the best agile cleaning solutions for your organisation. Interested? Take the next step now:
Biography: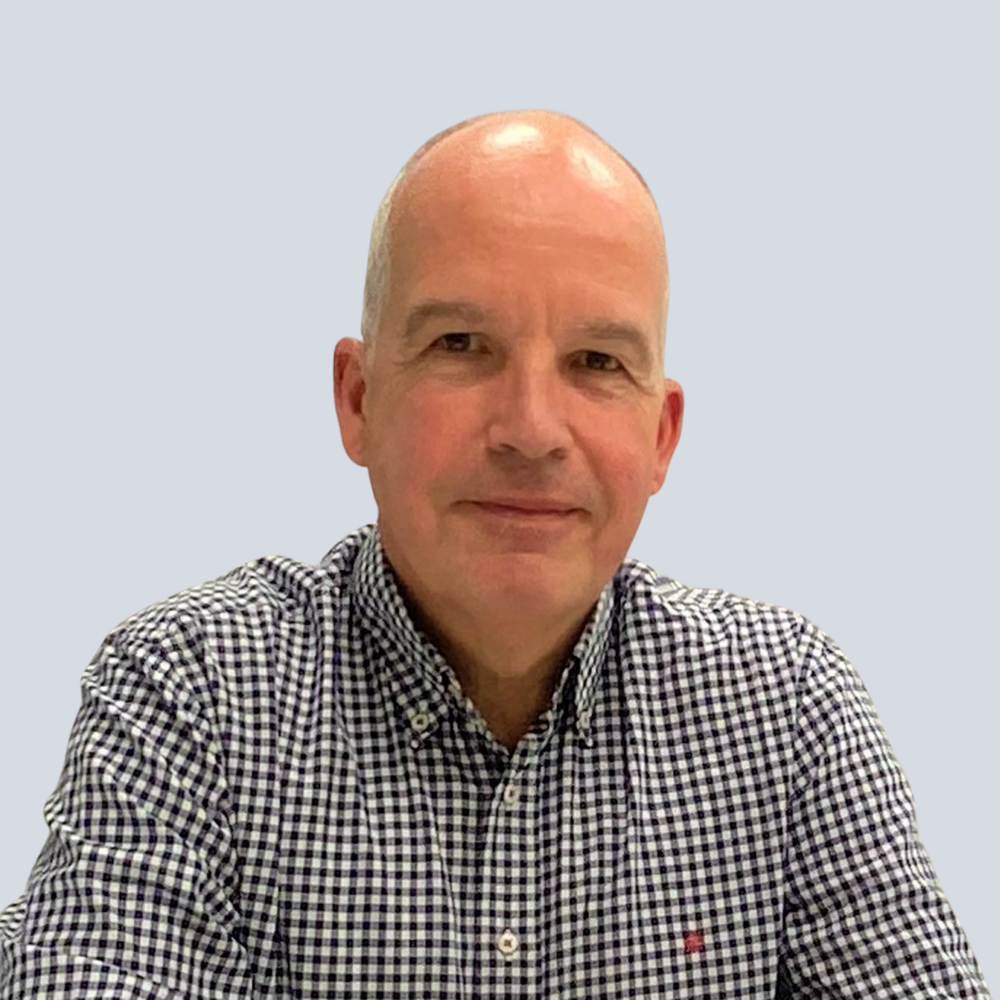 Joerg Rosskopf
"A technical expert in Kimberly-Clark with 28 years of experience in engineering, production, and operation. Currently leading the implementation of P2030 Best Practices and the Reliability Pillars. Recently implementing a more Digital manufacturing approach."