Last Updated JULY 2023
Why smart factories depend so much on data insights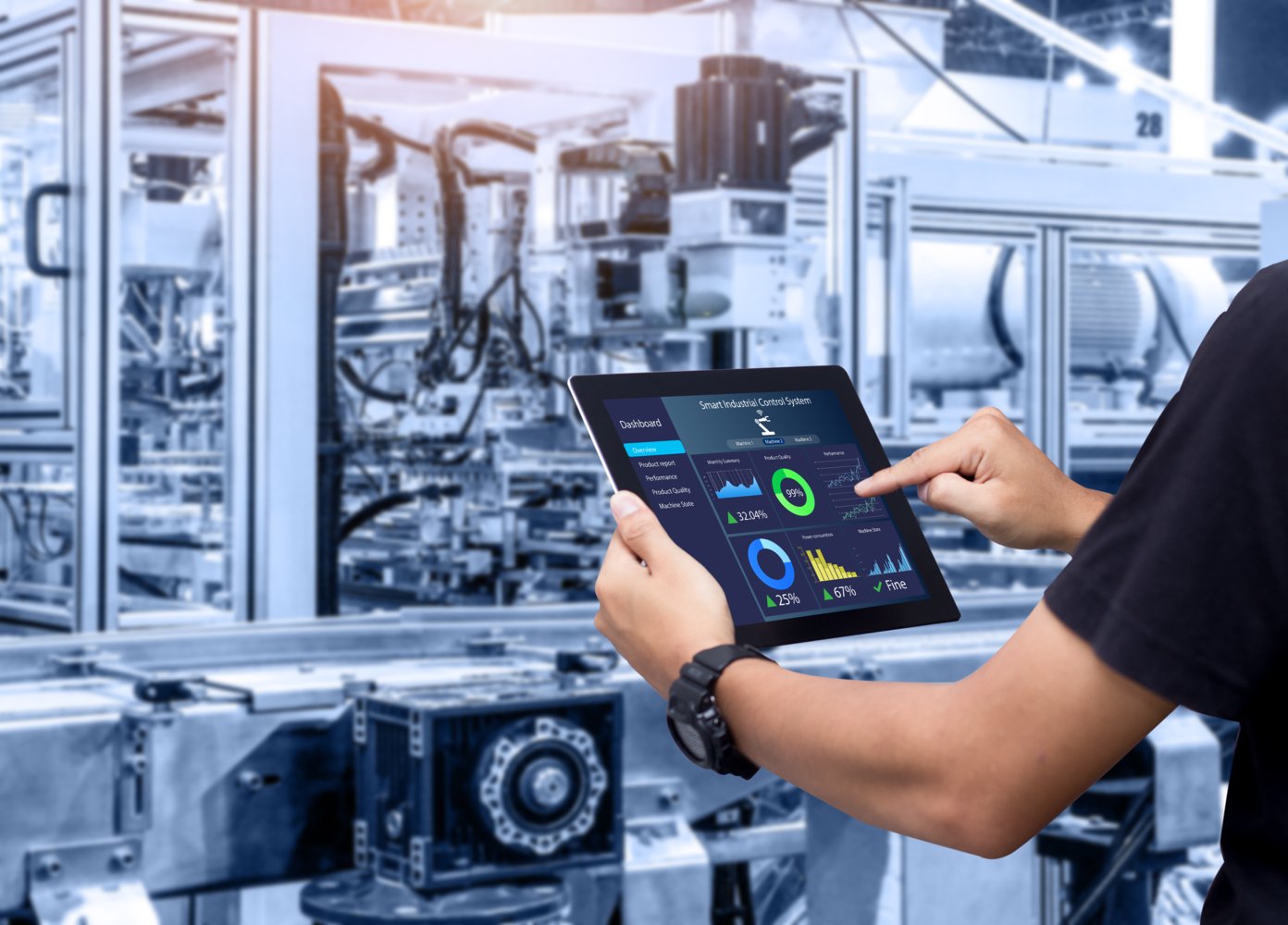 Thanks to data insights, digitalised manufacturers are becoming more agile and competitive in the global marketplace. In fact, the spread of digital technologies across industry has become a big driver of global growth. A Capgemini study1 found that smart factories could add £145b in productivity gains to the global automobile industry alone by 2023.
What are data insights?
Data insights are basically raw data sifted and packaged into useful information that people can use to do their jobs better. In the field of manufacturing and industry, this data often comes from sensors on machinery, for example, which appears on people's screens via an app. Where there is a digital twin, live data can be directly consulted on a 3D model of the asset, enabling decision makers to get an up-to-date picture of operations and then communicate with workers on the factory floor via mobile tools.
Getting the best real-time information
At a strategic level, digital reporting dashboards enable managers to review asset and process status in one location, creating what is known as a single source of truth that everyone in the organisation can rely on for the best and most up-to-date information. But data insights also have a direct impact on the factory floor.
How predictive maintenance drives productivity
In modern manufacturing, a single error can have costly ramifications down the line. But with real-time data insights, problems can get fixed before they do damage. For example, a real-time temperature reading on a faulty piece of equipment can direct predictive maintenance interventions, or it might alert a worker to an overheated pipe, keeping them safe.
What the Internet of Things can do for you
Simple data insights like these have proved so valuable that businesses have increasingly started connecting up their plants and machinery across the board. This phenomenon is known as the Internet of Things (IoT), where devices and machine software are able to digitally interact, creating connected factories and operations that are highly transparent and responsive.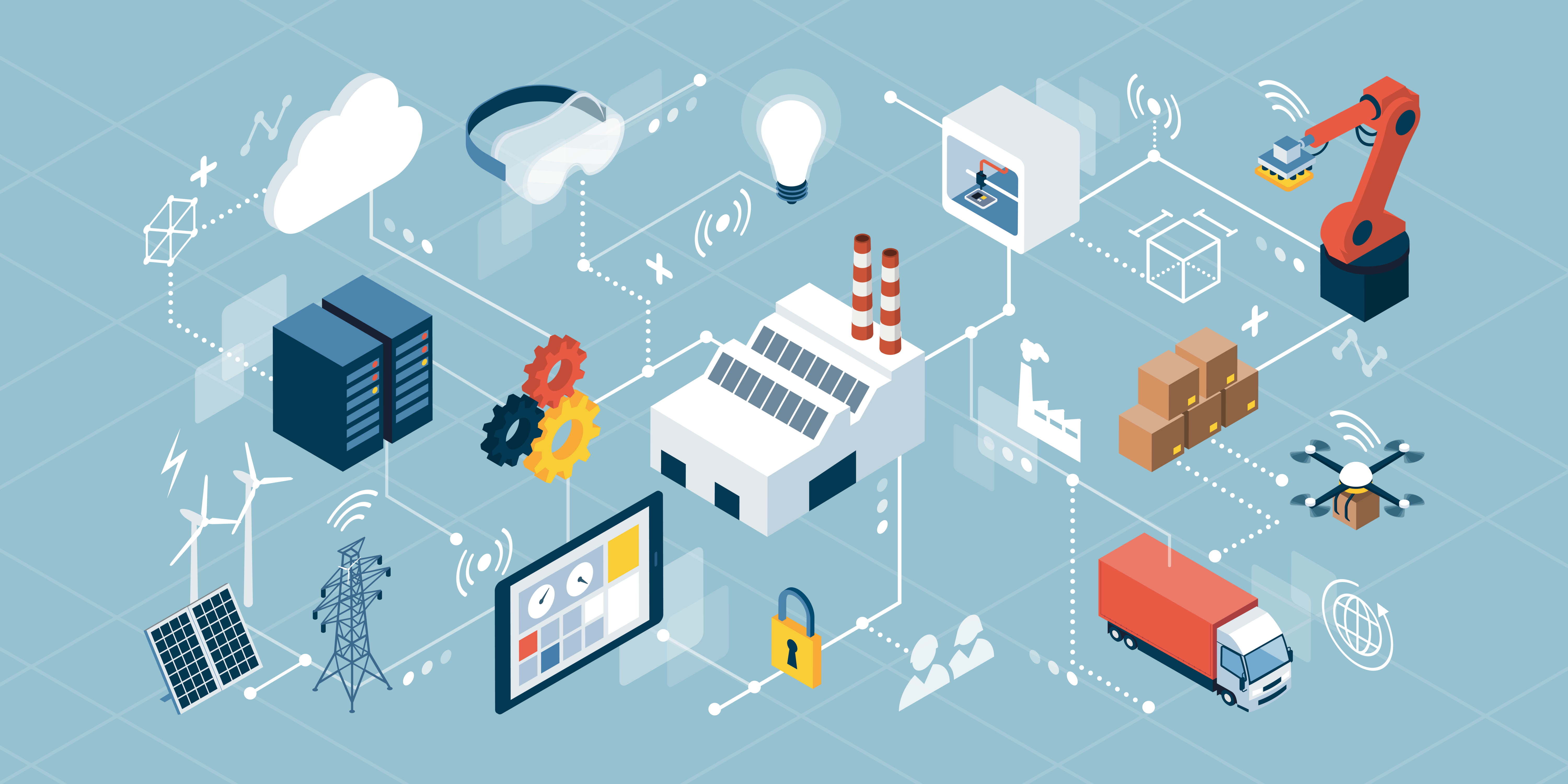 Staying globally competitive
Kimberly-Clark Professional™ itself has found that leveraging digital technologies via IoT is becoming a key driver to remaining competitive in the global marketplace. Digitalisation ensures product quality, reduces human error, lowers costs and optimises management decision making. Accurate digital reporting also makes it much easier to stay aligned with business goals. According to the World Economic Forum2, IoT investment in production doubled from £30.5b in 2016 to £62b in 2020, driven mainly by asset tracking, condition-based maintenance and robotics processing. While according to Statista3, global IoT connected devices are set to exceed 31b by 2025.
The connected factory is all about data analytics
The implementation of data analytics is a vital part of connected factories, enabling machines, sensors and people to share information all along the shop floor. In simple terms, data analytics is what generates insights by sifting through huge amounts of data and capturing what might be useful in terms of completing a task or making a decision.
With data analytics installed, you get to shine a light on areas of your business that previously were out of sight. For example, manufacturing analytics can reveal areas where automation would improve efficiency, thereby reducing costs and improving customer satisfaction. With greater transparency, risk is under better management too.
Data insights enable better planning
Data insights connected to the right data sources inform better forecasting of customer demand and market trends. Better planning and estimates are made possible by reporting tools that help figure out how long a task takes, how much it costs, and what inputs are needed. When customers demand a different kind of product or have changing needs, data analytics can pick this up, enabling a more timely response in terms of process.
The connected worker is a more productive worker
Of course, technology, however sophisticated, is still just a tool that helps humans work more efficiently, make better decisions and come up with more innovative ideas. So the more user-friendly and practical these tools are, the more value they create for shareholders.
Since 2018, Kimberly-Clark Professional™ has embarked on its own agile journey. We started with two pilot programmes and have refined and adapted our approach ever since. Today, we are proud of the 25 agile teams we have deployed and the 500+ dedicated coaches and employees who have been trained and who continue to investigate on how we can evolve and enhance the way we operate.
Your digitalised future
We would love to partner with you to start implementing the best agile cleaning solutions for your organisation. Interested? Take the next step now:
Biography:
Aren Grimshaw
"Aren is Integrated Marketing Leader within Kimberly-Clark Professional™ EMEA region. He is a certified Agile Project Manager and Agile Change Manager."