Last Updated DECEMBER 2023
It is time to add style to hygiene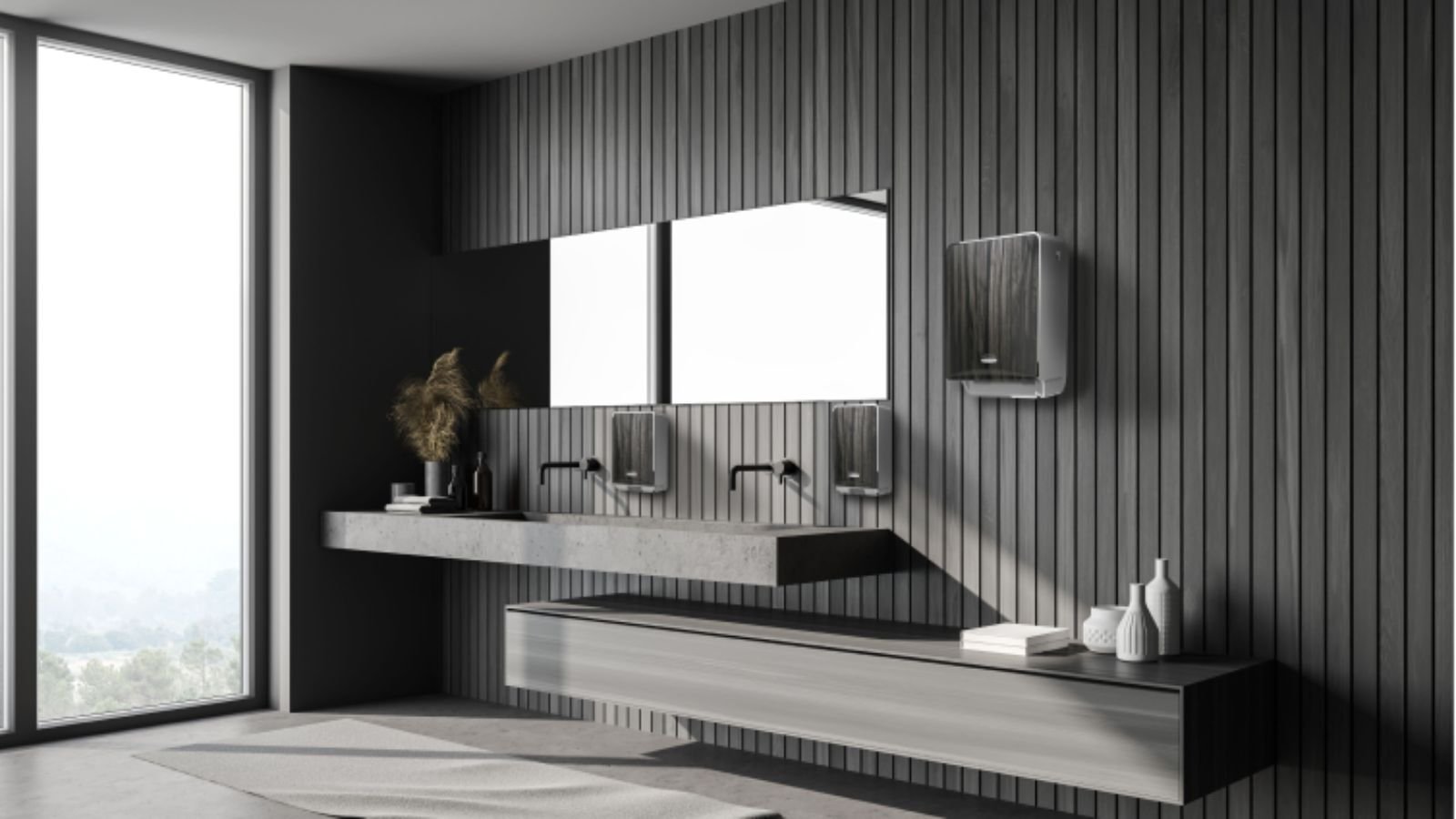 The washroom is, of course, an essential, functional space in any facility. Whether in an office, stadium, hospital or manufacturing site, washrooms must be easy to use, with intuitive placement of fixtures and fittings. They should be easy to clean, with durable surfaces, resistant to moisture and stains, and easy to maintain. Washrooms should be large enough to move around in. They should be comfortable, well lit and adequately ventilated.
But just because they serve a relatively perfunctory role in the built environment shouldn't mean washrooms should be devoid of great style. You only have to look at the winners of the Loo Of The Year Awards 2023 to see what's possible. In fact, the washroom design can have a significant impact on the overall look and feel of a space, enhancing the user experience, and promoting cleanliness and hygiene. That was one of the reasons the washrooms inside London's King's Cross Station, serves more than 50 million commuters every year, picked up the accolade in 2022.
In terms of style, washroom designers have many options to choose from, including minimalist (think clean lines and simple colours), modern (with sleek, high-tech fixtures), eclectic (mixing and matching different styles and eras) and traditional (featuring classic designs, such as ornate faucets and patterned tiles).
The choice of materials is another important consideration. Porcelain and ceramic are popular for flooring and walls as they are durable, easy to clean, and available in a wide range of colours and textures. Using glass is a great way to create a sense of openness and lightness. Natural stone, such as marble or granite, can add a touch of luxury and elegance. Wood is increasing in popular, offering a warm and inviting material for flooring and walls.
Designers must also choose their lighting carefully. Adequate lighting is essential for performing tasks, such as applying makeup, and for creating a sense of ambiance and relaxation. Recessed lighting, pendant lighting, and wall sconces are all proving popular.
But what about other functional elements, such as soap, skincare and towel dispensers? Well, the Kimberly-Clark Professional™ ICON™ dispenser collection offers the ability to completely coordinate the washroom with its bespoke designer faceplates. Available in ebony woodgrain, cherry blossom, warm marble, or silver mosaic, they can blend with any design and style aesthetic to provide an elevated washroom experience.
The dispenser industry has been exploring decorative options for years but has never been able to achieve a realistic design quality. But the ICON™ dispensers use in-mold decoration (IMD) technology, making the faceplates aesthetically superior and more able to authentically represent different types of materials. IMD has enabled Kimberly-Clark Professional™ to achieve surface effects and visual depth that just could not be achieved with other technologies.
IMD is a proven decorative technology that can be found in a myriad of industries, from automotive to consumer electronics. It has been easily integrated into our manufacturing process in a way that other decorative methods cannot.
Our dispensers are designed for washrooms and other high-traffic areas and must be able to endure regular cleaning and sanitising procedures. IMD gives the ICON™ dispensers effective surface durability that is critical to maintaining product quality over time, and allows us to satisfy this requirement while retaining a long-lasting, beautiful finish.
When it comes to creating and maintaining washrooms that are well-designed and stylish, there really is no longer an excuse not to go the extra mile.
---
1
https://www.loo.co.uk/