Last Updated DECEMBER 2023
Adding the personal touch to your washroom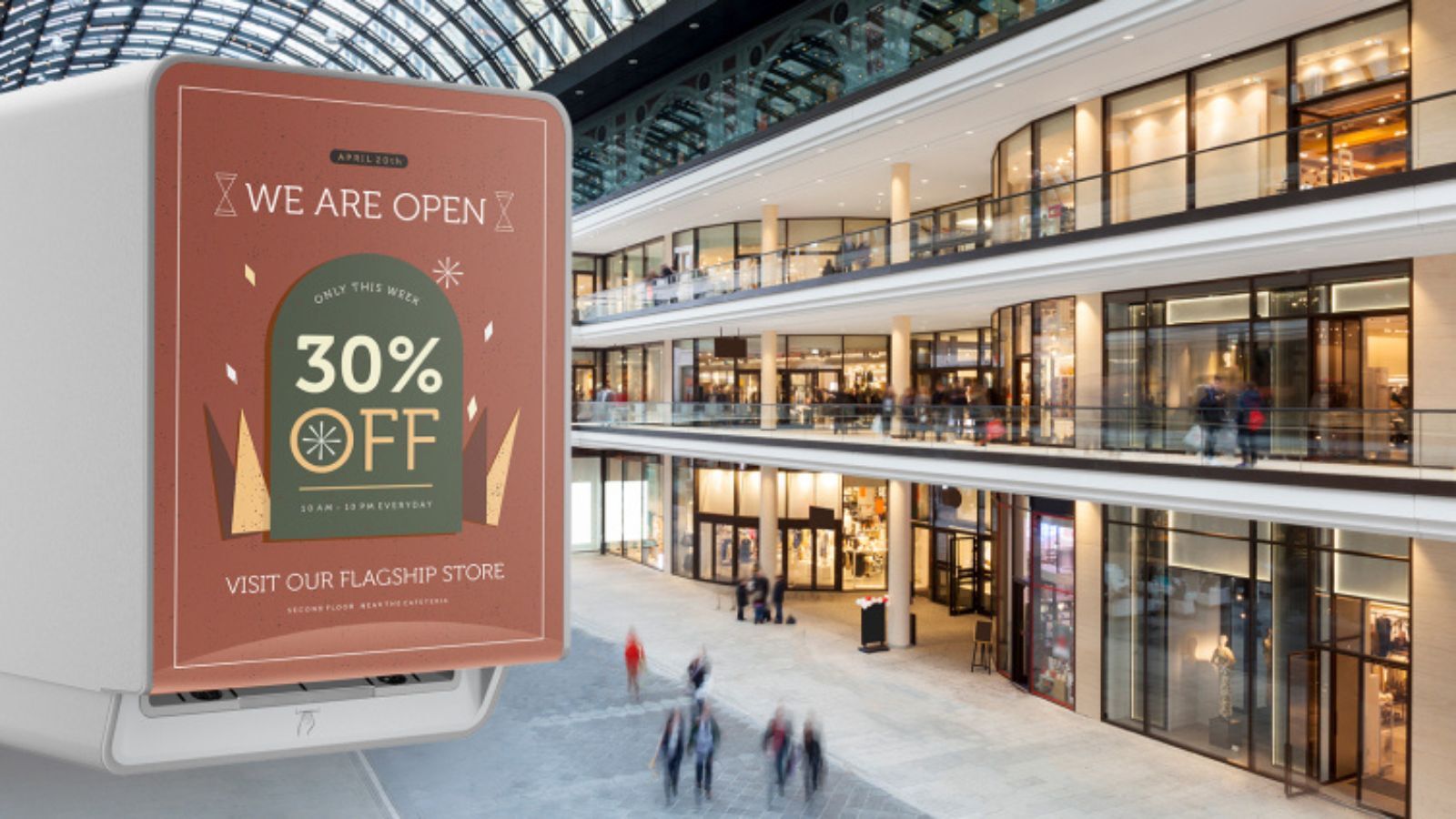 Personalisation is increasingly important for people everywhere. Having brands, technologies, social media platforms, and even physical buildings, tailoring themselves to our own personal needs, desires and behaviours is all important in a world where it is easy to be seen as merely a number.
Companies have responded to the challenge, particularly in technology, creating bespoke experiences, services, products and recommendations to suit the specific preferences of users and customers. This might be customising a user interface to providing personalised product recommendations, or serving up targeted advertising to appeal to people's tastes and interests. People want to be made to feel special.
Personalisation is powerful business too. According to McKinsey, "consumers don't just want personalisation, they demand it." New research suggests that the majority of people (72%) expect the businesses they buy from to recognise them as individuals and know their interests.
Companies that get it right generate 40% more revenue from personalised activities than those that don't do it.1 They get to better understand and connect with customers and create deeper relationships which can lead to increased loyalty, customer retention, and ultimately, higher revenue and profits.
As brands ramp up their efforts to provide visually appealing spaces to cater more personally to visitors and customers, why should efforts to personalise experiences not extend to the washroom?
This is something that Kimberly-Clark Professional™ has been considering and with its latest ICON™ dispenser collection it has created a fully customisable option for organisations to take advantage of. Dispensing units for hand towels and skincare, including soaps and sanitisers, no longer need to be boring, plain white boxes on the wall.
The ICON™ dispenser collection comes with customisable and interchangeable faceplate technology offering a layer of personalisation rarely seen in washrooms. A range of designer faceplates are offered to complement every environment to help elevate the washroom experience.
There are six designer faceplates to choose from, including black mosaic, ebony woodgrain, warm marble or cherry blossom. Or you can create your own design, to feature company branding, aesthetic designs or communicate messages to engage with washroom visitors.
The possibilities are endless for organisations that want to stand out and really 'talk' to their washroom visitors, employees and guests in a more meaningful and personal way.
The same personalisation can be delivered by pairing your ICON™ electronic sanitiser dispensers with portable Kimberly-Clark Professional™ floor stands. The sturdy and adjustable floor stands are a convenient addition to entryways, hallways, and breakrooms – and all include the interchangeable faceplate technology.
While most dispensers are designed around paper, the Kimberly-Clark Professional™ ICON™ collection is designed around the installer, servicer, facility manager, and end-user – offering style, simplicity, cutting-edge technology, and a human-centric experience. "The ICON™ dispenser collection combines over 150 years of hygiene innovation with modern design to create a new product that looks as great as it works and elevates any space," says Craig Bowman, General Manager UK at Kimberly-Clark Professional.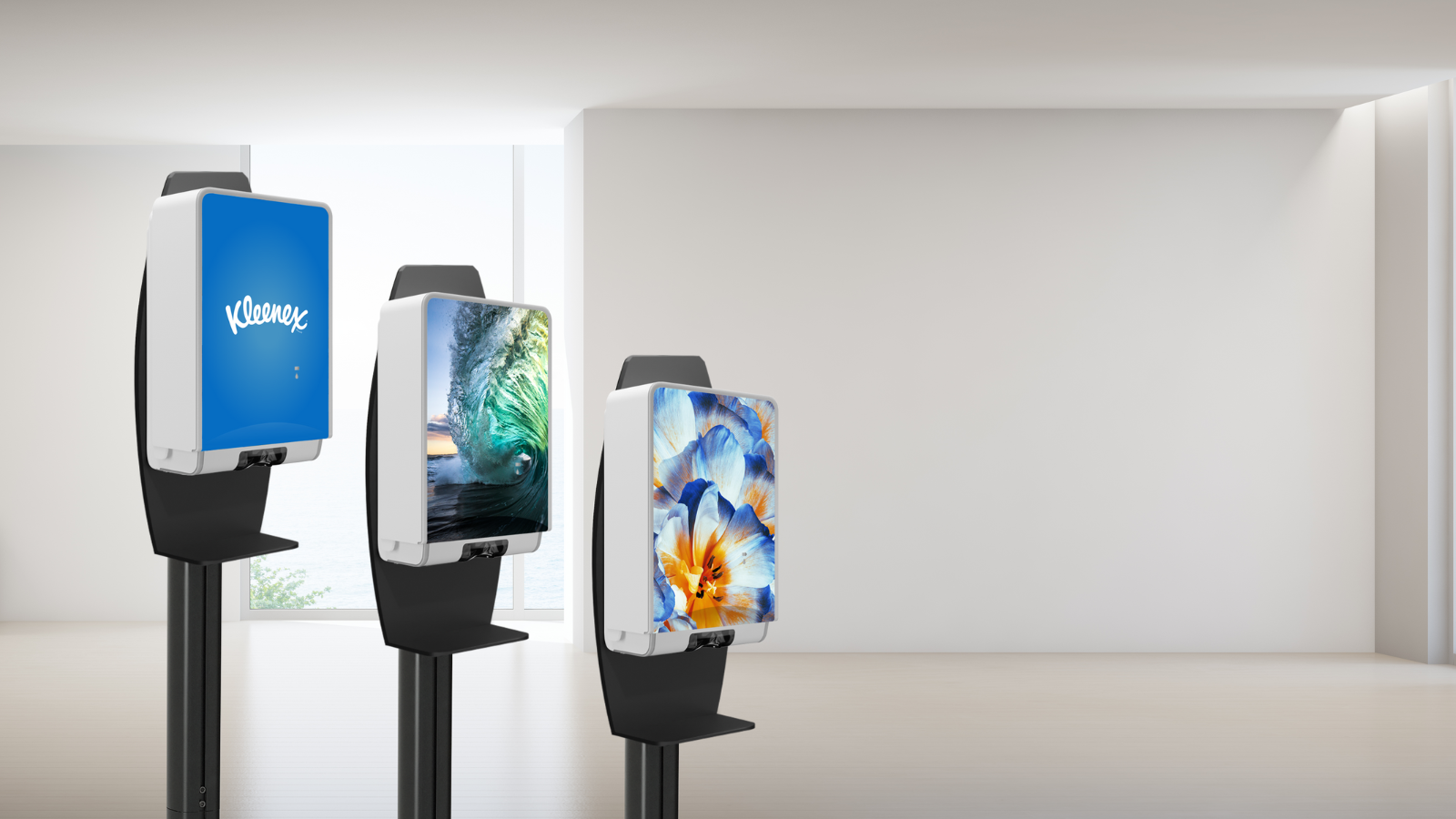 ---
1
https://www.mckinsey.com/capabilities/growth-marketing-and-sales/our-insights/the-value-of-getting-personalization-right-or-wrong-is-multiplying