Last Updated DECEMBER 2023
Making washroom visits swift to maximise customer spend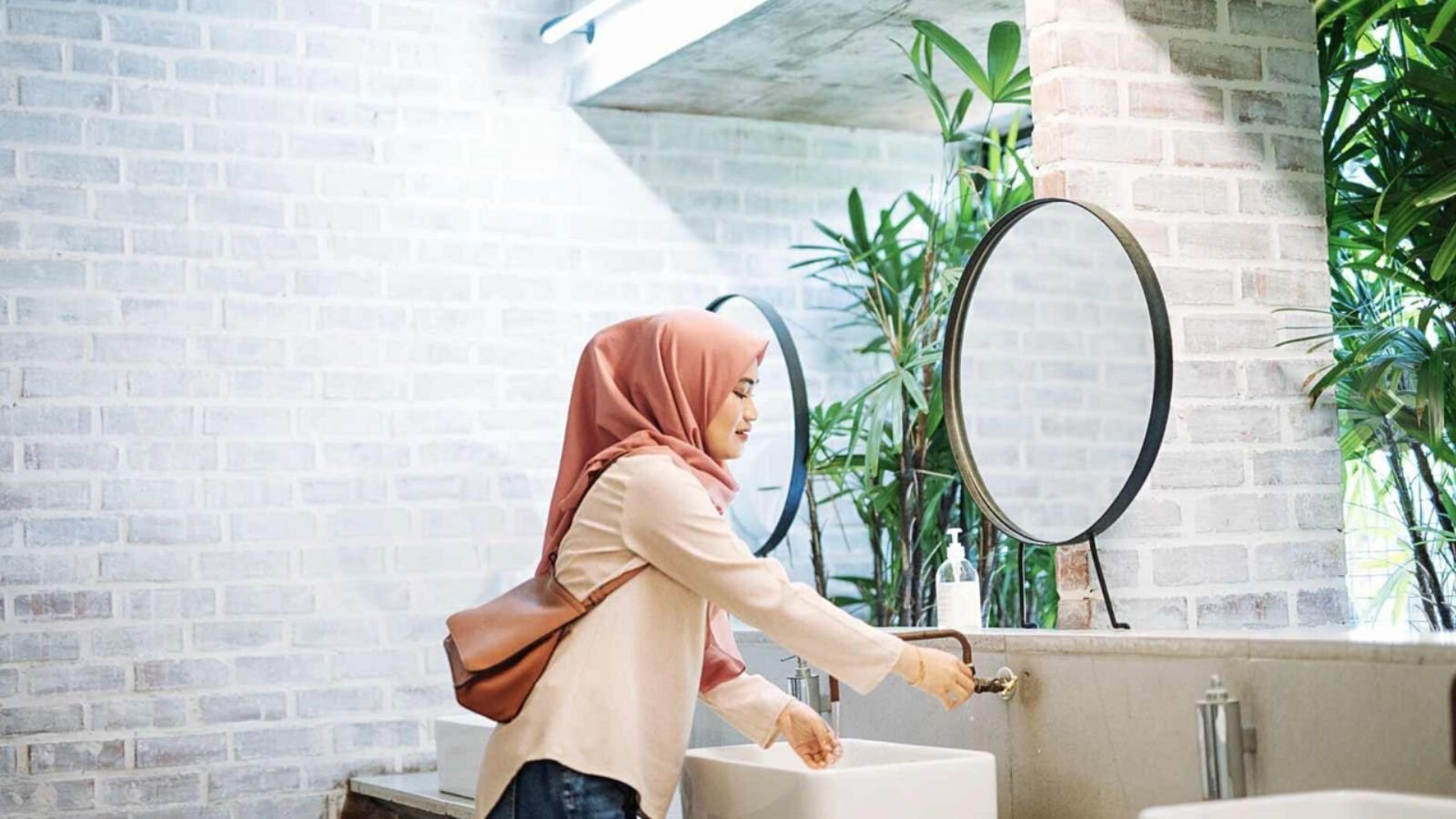 High traffic venues – from stadiums and live music venues to shopping centres and entertainment complexes – are important commercial hubs for the UK. Last year, the UK's live entertainment industry generated more than £70 billion for the country's economy1 as people paid to watch concerts, comedy shows and other live entertainment. It's a sector that employs over 700,000 people.
In 2022, 76 million people2 went to a stadium to watch live sport, whether that was rugby, football, horse racing or cricket. It's also a big reason why people visit the UK from overseas. In 2019, 1.5 million tourists – or one in every 27 – attended a live football match.3
With hundreds of thousands of people visiting them every year, high-traffic venues are 'destinations' in their own right. No longer do you go to a stadium simply to watch a music or sporting event , for example. Instead, you stick around for many hours. You might go for lunch or dinner. You might spend money on drinks or merchandise. You will make the most of your time there.
With such huge footfall, the washroom experience is crucial, not only for customers expecting clean, safe and hygienic facilities, but for venue owners and operators too. Having a well-maintained, easy-to-use washroom ensures that large numbers of visitors can move through swiftly. It means visitors return to where they want to be more quickly, at the bar or retail counter, or in the food court.
And that's good news for venue owners and operators. The longer visitors spend inside your washroom queues, the less time they spend using your paid-for facilities. And the worse washroom experience they receive, the less likely they are to stay and make use of your venue, or return in the future.
It is a situation Darren Crossman knows only too well. He is the Facilities & Safety Manager at Principality Stadium in Cardiff, Wales, a multi-event venue that regularly welcomes 74,500 people through its doors.
It is Darren's job to ensure everybody – from spectators to staff – has clean, safe and efficient washrooms. "We require our washroom facilities to cope with large numbers of visitors all within a short timeframe, while an event is taking place," he says.

To meet facilities manager's needs, The Kimberly-Clark Professional™ ICON™ Hand Towel System is the perfect solution. It is a reliable dispensing system that needs as little attention as possible to ensure that spectators are provided with the highest level of service while they move quickly through the washroom.
The touchless ICON™ collection is the most significant upgrade in technological advancements in dispensing in over a decade. The easy-to-read intuitive control panel means less training is required to operate the dispensers. Visible lighting and servicing cues indicate new consumable requirements, reducing guesswork on servicing needs.
The ICON™ dispenser's Direct Drive Technology makes the units more efficient. In fact, there is minimal maintenance needed, with 99.9% jam-free performance,4 a high-capacity 380-metre roll, and a single set of batteries that deliver up to 150,000 dispenses.5
"In the first week of installing ICON™ we saw just one roll refill required across all washrooms at a 70,000+ rugby fixture," says Darren. "That's game-changing for our servicing teams, freeing them up for other critical tasks.
"The high capacity, touchless system ensures our visitors move through the washrooms swiftly and trouble-free – and that means they are back enjoying our hospitality services quicker."
---
1
https://www.gov.uk/government/news/government-backed-insurance-scheme-to-give-boost-to-events-industry
2
https://twocircles.com/gb-en/articles/record-2022-attendance/
3
https://www.visitbritain.org/inbound-football-tourism-research
4
Dispensing test conducted by Patmore Slades Horizons in September 2021.
5
Based on an average of 30,000 dispenses per year using historical usage and foot traffic data.