Last Updated DECEMBER 2023
A touchless world for ultimate hand hygiene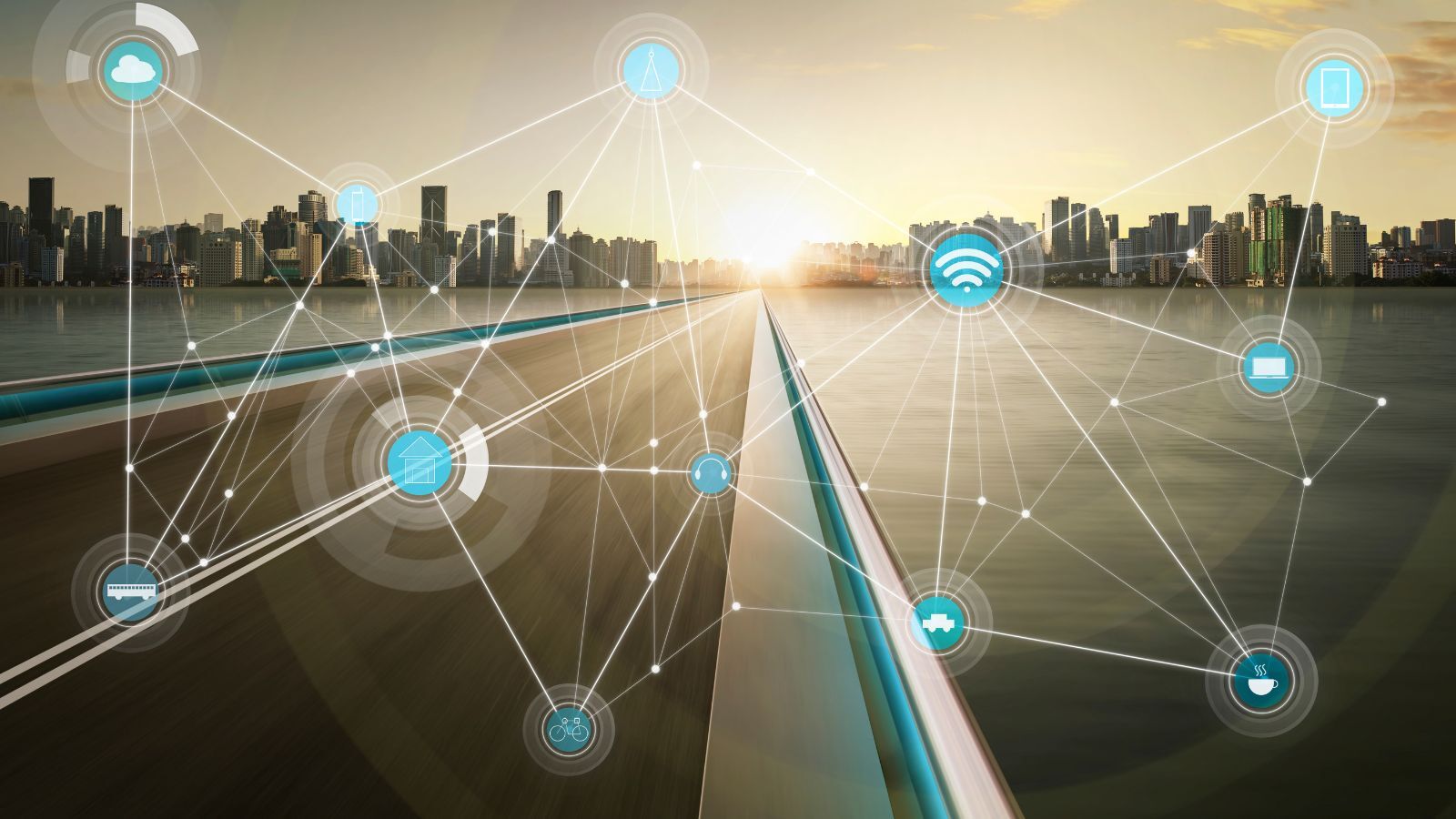 COVID-19 changed the way we all think about hygiene. Suddenly, people were more conscious than ever about the cleanliness (or otherwise) of work surfaces, handrails, door handles, knobs and buttons, even at home. Public health information made it loud and clear: germs can be spread really easily simply by touching things.
Nowhere was this advice more heeded than by people using public toilet facilities.
Kimberly-Clark Professional commissioned a study into how we've all changed our hand hygiene routine in public washrooms since the pandemic began. The survey,1 conducted by GfK in Europe, found that perceptions of cleanliness, alongside evolving hygiene habits, expectations, and standards, have certainly shifted.
Of the 1,000 respondents, 76% noted having had a poor experience when it comes to hand hygiene in public washrooms since the outbreak of COVID. Almost half (46%) now wash their hands more frequently because they are paying more attention to hygiene overall. And a similar number (42%) complained of having to deal with empty towel dispensers, or ones that weren't working properly.
These common grievances, and general public health anxiety, have resulted in more and more touchless innovations being introduced across different sectors. Of course, touchless technology has been around for decades; we've all experienced automatic doors, washrooms, taps and hand dryers. But as consumers and businesses prioritise hygiene alongside convenience in their interactions with technology and public spaces, the touchless innovation market is set to expand further in the coming years. In fact, the touchless sensing sector is expected to hit US$15.3 billion by 2025 – a jump of almost 20% since the start of the pandemic.2
In shops, supermarkets, shopping centres and restaurants, customers can not only use contactless payment technology to pay their bill, but they can also use hand sanitiser dispensers, open doors, and lift bin lids – all without using their hands. In hotels, guests can use voice-activated check-in desks. Factory employees can clock in for their shift using a smartphone. Face and voice recognition technology is also shifting how we interact with buildings, retailers and each other.
It seems that every innovation right now – from gesture recognition technology to biometric authentication and QR codes – is making it easier for us to avoid using hand contact to go about our day.
To cater for increasingly hygiene-conscious washroom users, Kimberly-Clark Professional has continued to innovate. The new Kimberly-Clark Professional™ ICON™ collection for use in offices, public buildings, healthcare settings, and other high traffic venues, provides a high-performing, touchless dispensing system for both hand towels and skincare, including soap and sanitiser. Its seamless design and hidden towel mode minimises contact points for a more hygienic experience, reducing the potential risks of cross-contamination. You only touch the towel you need.
For the hand towel dispenser, ICON™'s dual sensor technology recognises partially torn sheets and presents a new sheet before any issues occur. The collection provides reliable and hygienic dispensing, ensuring paper towels are always available for end-users. Which is perfect for hygiene-aware users everywhere.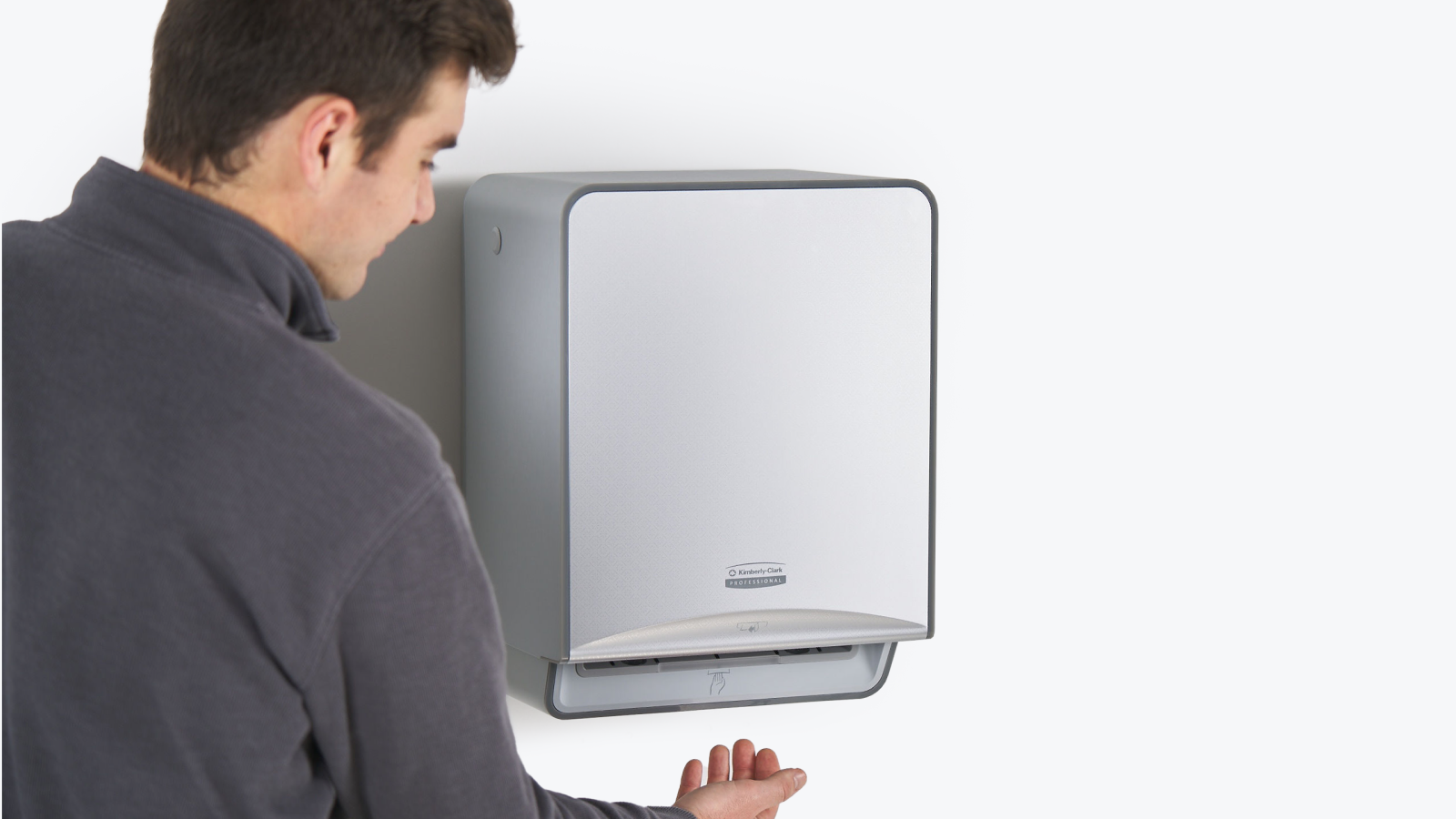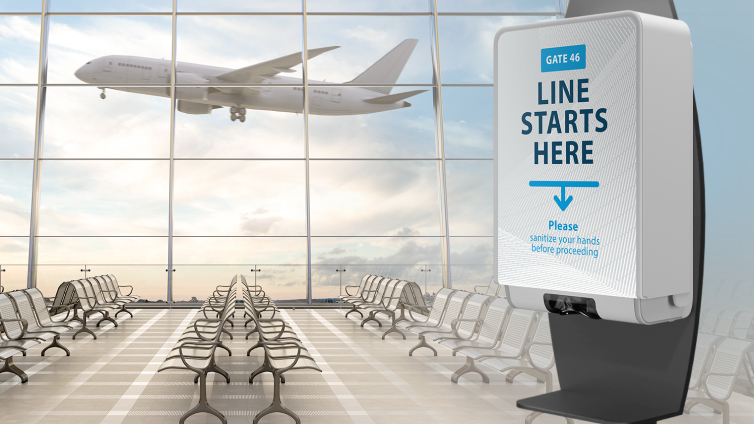 ---
1
GfK eBUS
®
2022: Hände waschen Survey, 1,000 people between the ages of 18 and 74. Germany.
2
https://www.prnewswire.com/news-releases/gesture-recognition-market-worth-32-3-billion-in-2025-and-touchless-sensing-market-worth-15-3-billion-in-2025--exclusive-report-by-marketsandmarkets-301034051.html