Last Updated DECEMBER 2023
Moving to electronic dispensing, but nervous about battery life? Fear not
Battery anxiety is real. The feeling of worry or stress when electronic devices are low on battery or at risk of running out of power is a feeling we've all had at some point. It's a common phenomenon in today's technology-driven world, where smartphones, laptops, and other electronic devices are an essential part of our daily lives.
We're all suffering from battery anxiety because many devices have a limited battery life and require frequent charging. Battery life can also be unpredictable; it's difficult to understand how long electronics will last before needing to be recharged or replaced. We remain at the mercy of our devices and their battery lives.
This is especially problematic if electronic devices are a crucial part of running your business or maintaining essential operations.
More and more facilities managers have moved to use electronic dispensing systems in washroom facilities. They can provide a seamless, touchless and hygienic option, and the technology is particularly useful for hand hygiene dispensers, including soap, sanitiser and hand towels.
The Kimberly-Clark Professional™ ICON™ collection includes a high-performing and touchless dispensing system for both hand towels and skincare. The dual sensor technology includes an easy-to-read intuitive control panel, which means less training required to operate the dispensers. And lighting and servicing cues indicate when new consumables might be required, reducing guesswork on servicing needs.
But all of this technology demands power and battery life, which poses a number of questions for facilities managers: What about the maintenance? How long will the battery last before it needs replacing? How will I have confidence in using electronic systems in my facility? Will I constantly be recharging or replacing battery-operated systems?
The ICON™ portfolio answers all of these questions, putting minds at rest in the process. That's because technology has moved on. In fact, the ICON™ collection is our most significant upgrade in technological advancements in dispensing in over a decade, fully equipped to improve maintenance efficiency.
Its Direct Drive Technology, used in the hand towel dispenser, provides the necessary efficiency, increased battery life and far less noise (it is the quietest electronic dispenser on the market). The system's 99.9% jam-free performance1 means minimal maintenance is required. The systems are simple to service, have increased accessibility, and feature a smooth, controlled opening and closing experience.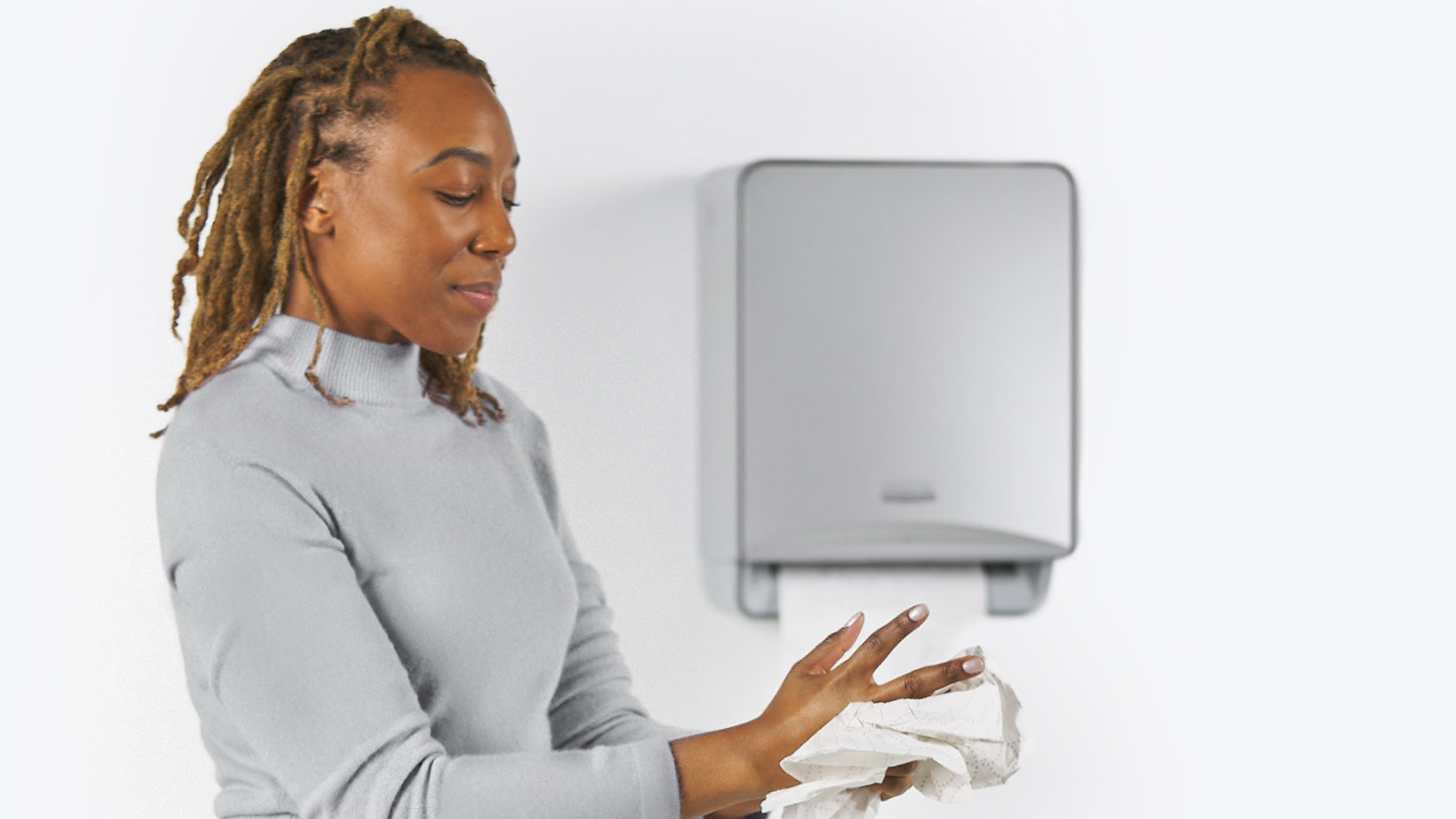 And, crucially, there is an extended battery life. A single set of batteries will deliver up to 150,000 dispenses of hand towels, and up to 60,000 dispenses of skincare solution.2 Given that average units will dispense 30,000 times a year,3 that's a long period without having to worry about your battery life.
Sustainability is increasing as a business priority, and Kimberly-Clark is doing all it can to help your business reach net-zero waste to landfill or incineration goals. With this in mind, the ICON™ collection can make use of rechargeable batteries, reducing the need to purchase new batteries and discard old ones.
---
1
Dispensing test conducted by Patmore Slades Horizons in September 2021.
2
Based on testing using GP batteries. Performance may vary depending on batteries available in your country.
3
Using historical usage and foot traffic data.