Last Updated DECEMBER 2023
Better communication can lead to better hand hygiene in the workplace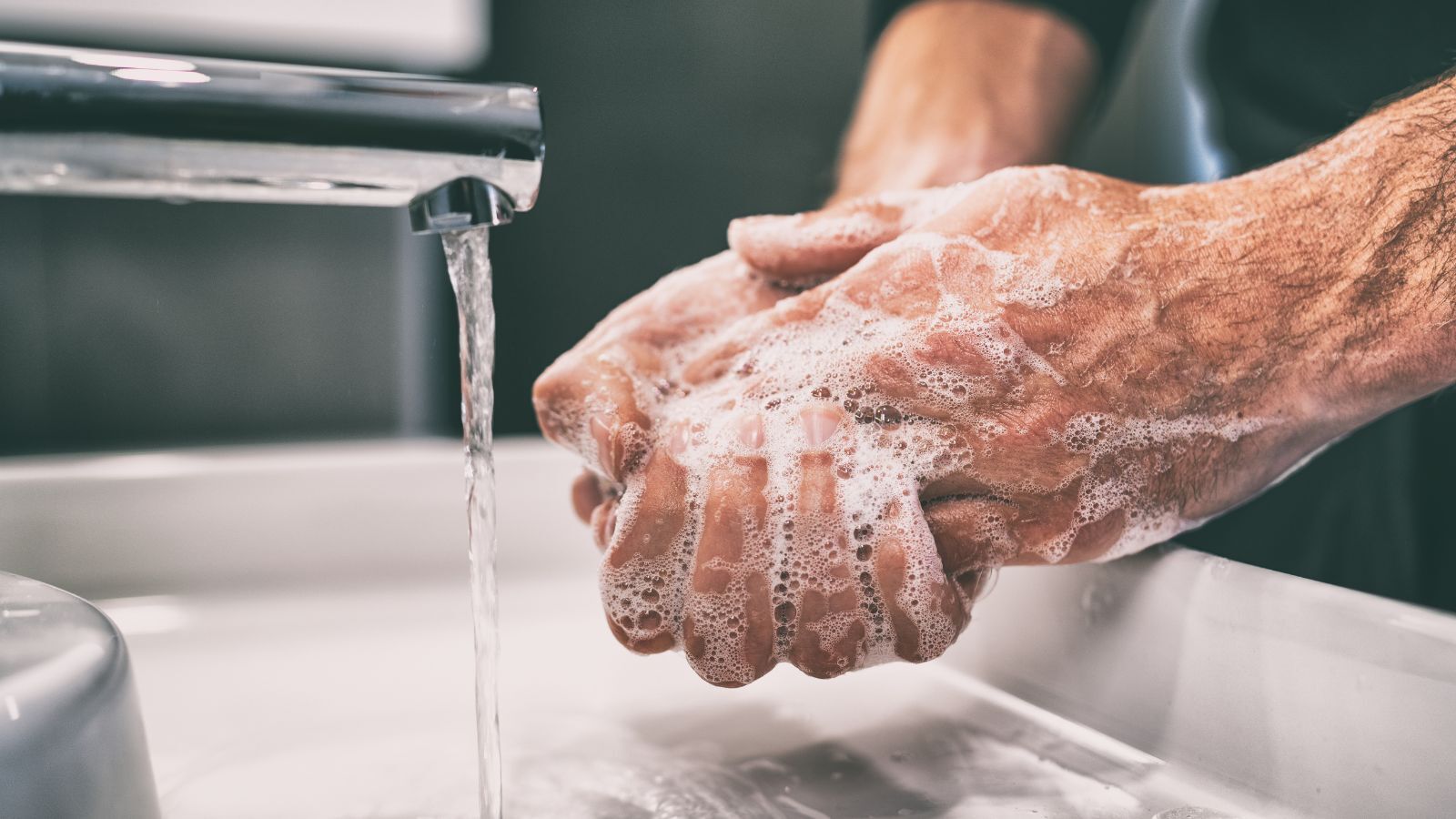 People being off sick from work costs the UK economy billions of pounds every year.1 In the last 12 months, more than 36 million working days were lost due to work-related ill health and non-fatal workplace injuries.2 On average, people took around 16.5 days off work when they got poorly.
Sickness can place a heavy burden on businesses, especially small and medium size companies. Staff absence can stretch already-tight budgets and put staff resources under significant pressure. It's important that people feel comfortable to be able to take time off when they need it, and companies recognise the need to offer support where possible so that people can return to work when they fit and healthy.
Health and safety remains the number one priority for most companies, regardless of sector. Most work-related injuries and fatalities – which accounted for 6 million working days lost last year3 – can be avoided by giving people the tools, equipment and training they need to carry out core tasks competently and safely.
But there are number of cases of work-related ill health that lead to people taking time off that could easily be addressed and avoided. Of the 1.8 million suffering from a work-related illness in Great Britain in 2022, 123,000 workers suffered from COVID-19 which they believe may have been from exposure to the virus at work.4
The touching of shared surfaces can spread germs that can remain on surfaces for up to 72 hours.5 Door handles, circuit boards, sink fixtures, equipment handles, counter tops, tables and tools; objects touched by lots of people throughout the day can enable germ transmission. This can lead to employees contracting cold, flu and other viruses – conditions that force people to stay away from work, especially in a post-COVID world.
While businesses no longer have to consider COVID-19 in their workplace risk assessments or have specific measures in place, the Health & Safety Executive says that employers should remain vigilant, especially if they have staff at higher risk, such as those who are immunosuppressed.
Ongoing communication is key to ensuring all of your employees are engaged in the process of taking simple steps to improve hand hygiene, whether that's in critical task areas, break out zones, production sites, offices or washrooms.
In washrooms, the new Kimberly-Clark Professional™ ICON™ dispenser collection provides a real solution. The ICON™ collection can implement customised faceplates that enable you to add messages, branding or guidance that can be used to encourage employees to improve their hand hygiene.
The ICON™ skincare and hand towel dispensers are high-performing and touchless dispensing systems. The hidden towel mode minimises contact points for a more hygienic experience and reduces the potential risks of cross-contamination. With ICON™'s unique feature of customisable faceplates, you have the opportunity to communicate to employees right where it matters, without the need for messy posters and signage on your washroom walls. Create bespoke faceplate designs featuring messages that remind people to wash their hands regularly, and use soap and sanitiser wherever possible. Or tailor messages to employees in each part of your premises, with powerful designs including messages that create real impact.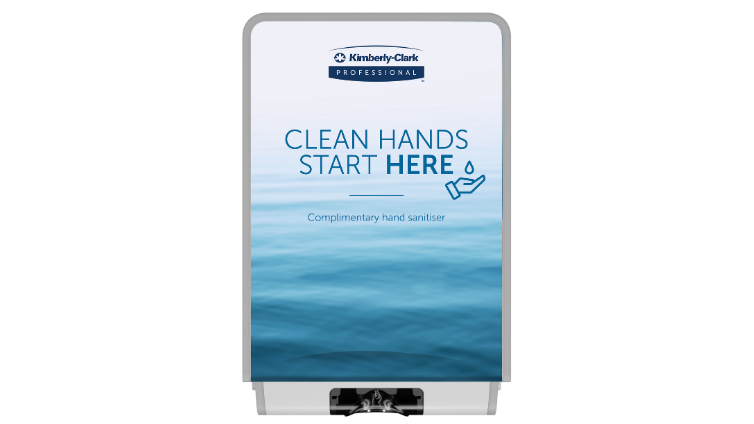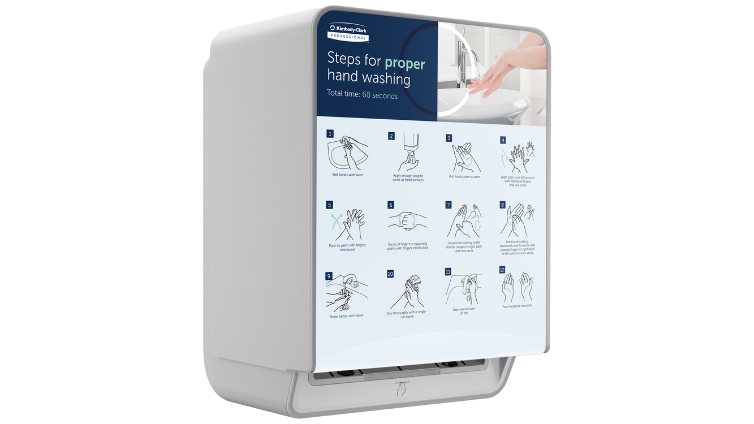 ---
1
https://www.businessleader.co.uk/increase-in-sick-days-resulted-in-20-6bn-cost-to-economy/
2
https://www.hse.gov.uk/statistics/dayslost.htm
3
https://www.hse.gov.uk/statistics/dayslost.htm
4
https://www.hse.gov.uk/statistics/dayslost.htm
5
https://www.npr.org/sections/health-shots/2020/03/14/811609026/the-new-coronavirus-can-live-on-surfaces-for-2-3-days-heres-how-to-clean-them