Last Updated JULY 2023
Taking care of our Cleaners
Why the future of healthcare begins with them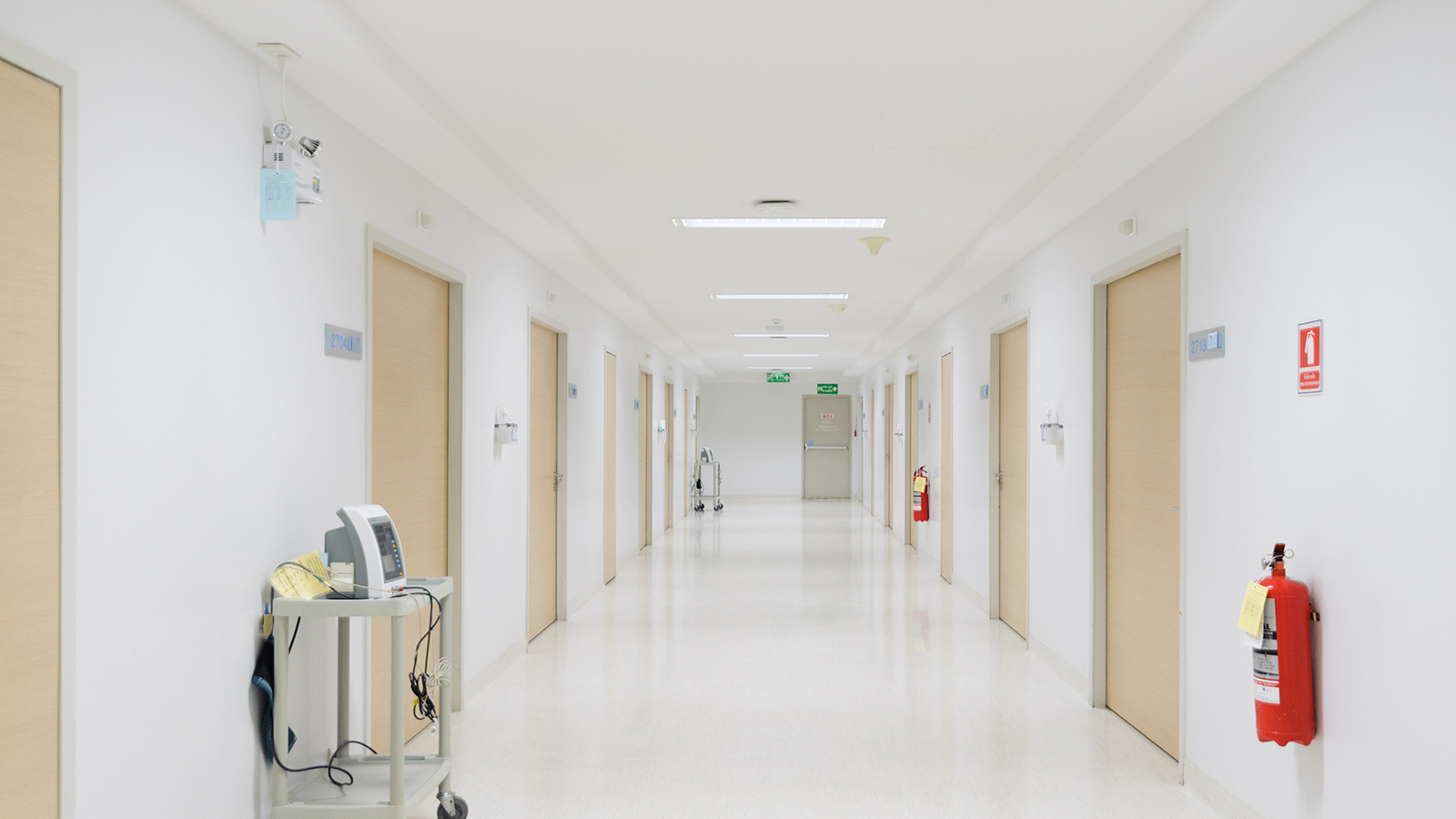 Since the onset of the global pandemic, emphasis on healthcare environmental cleaning has increasingly intensified. Already an industry where hygiene is handled with the upmost importance and care, the effects of the global pandemic required healthcare environmental services (EVS) experts to thoughtfully evaluate and quickly adapt existing protocols, processes and training programs to meet new standards for cleanliness—many of which are now permanent.
For example, cleaners were tasked with incorporating more frequent and comprehensive cleanings of high-touch surfaces into their already busy schedules. Elevating beyond routine cleanings, enhanced cleanings require a strategic, two-step or two-in-one step cleaning and disinfection process.1
While this enhanced cleaning process was designed to help EVS teams better achieve and deliver the level of hygiene needed within healthcare facilities, it creates various, interconnected challenges that directly affect the efficiency and effectiveness of cleaning teams2, such as:
Scheduling challenges: Cleaners must balance performing more frequent enhanced cleanings while minimizing disruptions in busy, high-traffic areas.
Need for flexibility: As hygiene requirements shift within the facility, cleaners must be prepared to quickly adapt and execute
Another challenge that has proven critical to the success of enhanced environmental cleaning is ensuring cleaners are adequately trained to handle their new responsibilities. However, as noted by global media and health organizations, there is opportunity for improvement in this area.
"At the beginning of this pandemic we started raising the alarm bells because hospitals were putting in place work plans but our employees [cleaners] weren't being trained on them."
- ANNE IGOE, VP OF HOSPITALS FOR SERVICE EMPLOYEES INTERNATIONAL UNION (SEIU). 3
This sentiment is echoed by TEACH CLEAN, a program that advocates for safe environmental cleaning, in the World Health Organization's 2020 Global Progress Report on WASH (Water, Sanitation and Hygiene) in Health Care Facilities, "Health facility cleaners and health care waste operators need additional skills and competencies to safely and effectively conduct their work. Cleaners, an important and often undervalued profession, are an integral part of the health workforce and should also undergo regular, targeted training." 4
Fortunately, since the beginning of the pandemic, environmental hygiene experts, such as the Australian Commission on Safety and Quality in Health Care and ISSA, have made progress toward developing and deploying resources and training programs to help cleaners successfully perform the enhanced cleanings now required within high-traffic areas of healthcare facilities.
For example, ISSA and the Global Biorisk Advisory Council (GBAC) secured funding from global partner Kimberly-Clark Professional to develop specialized scholarships for the GBAC Fundamentals Online Course: Cleaning & Disinfection Principles to provide critical training to small and women-owned businesses around the world focused on prevention, response and control measures for biohazards in the workplace.5
In addition to resources and training, providing EVS cleaners with the right cleaning and hygiene products and solutions can help ensure they're better prepared to do their jobs. With the evolution of hygiene protocols for high-traffic areas within healthcare facilities, cleaners must also be supplied with the right tools and equipment that allow for the efficient and effective execution of cleaning tasks.
Task-specific products, such as disposable wipers engineered for compatibility with cleaning and disinfecting solvents, and efficiency-driving hygiene solutions, like high-capacity toilet paper and paper towel rolls and dispensers, can help cleaners work faster and more effectively by reducing the time and effort needed to execute critical cleaning tasks.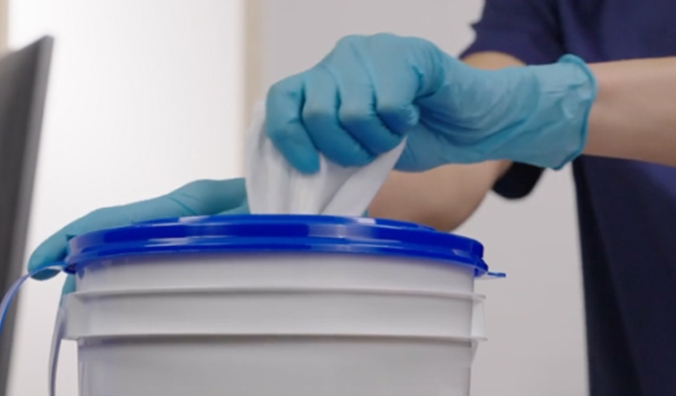 Cleaners are often the unsung heroes within healthcare, but their hard work is essential to the success of the entire industry. To ensure visitors and other employees are able to continue using healthcare facilities without disruptions, a commitment to continuous education and training and supplying cleaners with the environmental cleaning and hygiene solutions they need must be made today.
Written by Healthcare Insights Team, Kimberly-Clark Professional
Like what you're reading?
Subscribe to receive more valuable content.
References
1 Australian Commission on Safety and Quality in Health Care. (2021). COVID-19: Infection prevention and control risk management. https://www.safetyandquality.gov.au/sites/default/files/2020-08/guidance_-_covid-19_infection_prevention_and_control_risk_management_002_0.pdf
2 Bottomley, J. (2020, July 14). How COVID-19 has changed healthcare cleaning procedures forever. Hospital and Healthcare.https://www.hospitalhealth.com.au/content/facility-admin/article/how-covid-19-has-changed-healthcare-cleaning-procedures-forever-516956272
3 Brady, M. (2020, April 20). Coronavirus: Are hospital cleaners forgotten heroes in this crisis?, BBC News. https://www.bbc.com/news/world-us-canada-52359101
4 World Health Organization. (2020). Global progress report on WASH in health care facilities: Fundamentals first. https://www.who.int/publications/i/item/9789240017542
5 Kimberly-Clark Professional. (2021). Thousands of Kimberly-Clark Professional Scholarships Empower Small and Women-owned Businesses in the Fight Against COVID-19. https://investor.kimberly-clark.com/news-releases/news-release-details/thousands-kimberly-clark-professional-scholarships-empower-small