Last Updated JULY 2023
Serving Up Exceptional Hygiene
Standards in the New Normal
As you make plans to implement new cleaning and disinfecting protocols and health screening procedures to meet heightened hygiene expectations from consumers and employees, you also need to think about what comes next. Once these procedures are in place, how can you make sure that everyone remains vigilant?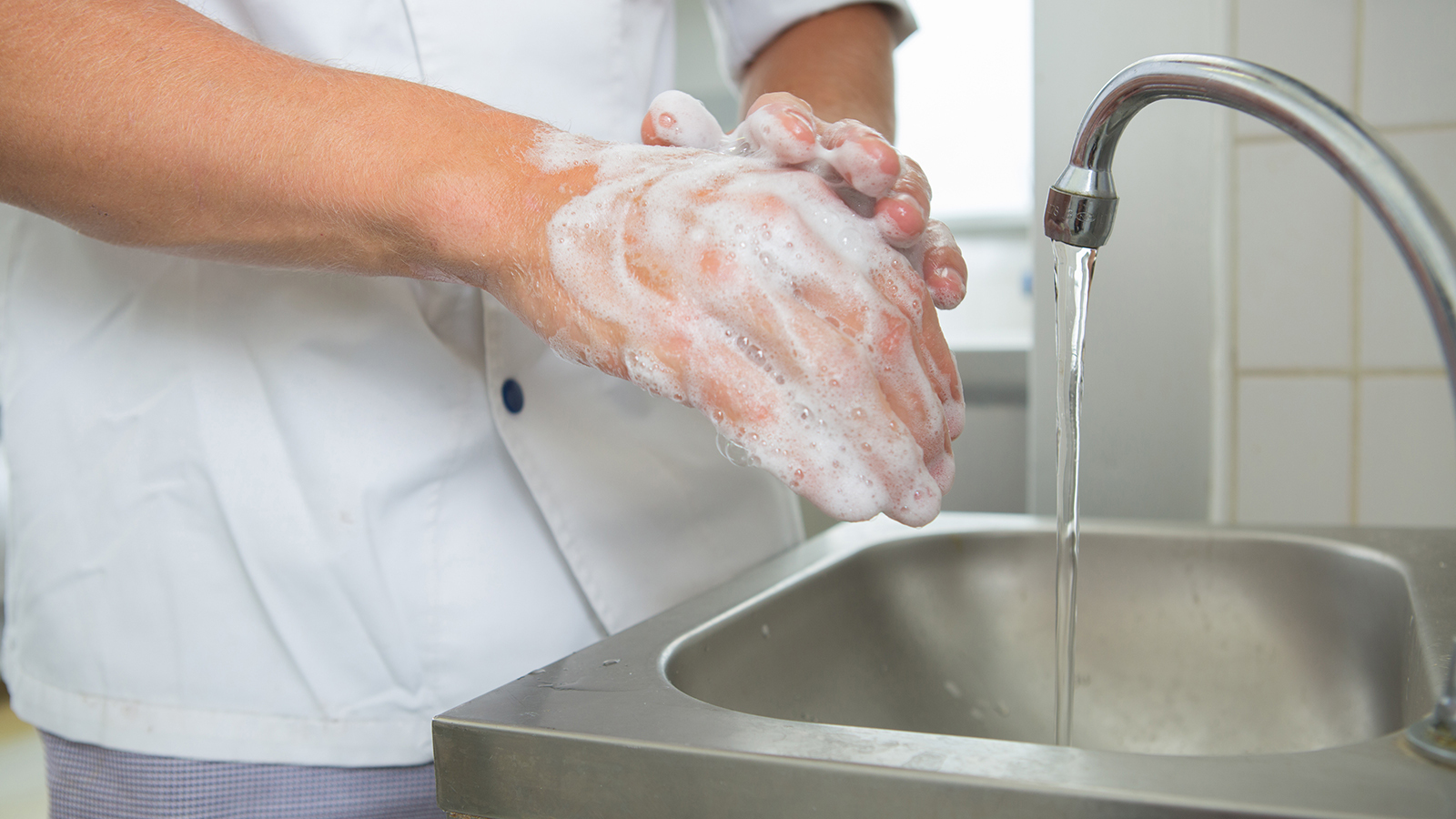 Here are
6 tips

to help keep focused on hygiene each and every day.

1. Designate a hygiene captain on every cleaning shift to ensure that protocols are being implemented correctly.

2. Establish a cross-functional Hygiene Steering Committee. Hold meetings on a regular basis and consider asking employees and other key stakeholders to join.

3. Promote good hygiene habits by providing instructions on proper hand hygiene techniques and respiratory etiquette for coughs and sneezes.

4. Set calendar reminders for daily, weekly and monthly cleaning, sanitising and disinfecting activities.

5. Evaluate the frequency and effectiveness of your cleaning protocols, including whether you have the right tools and sufficient inventory.

6. Consider ongoing employee outreach activities. Communication is key (consider the template below to help with planning). Be sure to:
Provide frequent updates on hygiene initiatives
Remind employees about the investments you're making in their well-being and ask for suggestions on ways to improve
Reinforce employee and visitor wellness and hygiene protocols
Host events to employees about proper hygiene habits
Stay in touch with peers, industry associations and organizations such as the Centers for Disease Control and Prevention & World Health Organizations to stay informed about health recommendations and information.
* All content included here does not supersede any requirements to meet local regulations. Please check with your legal and regulatory advisor on the requirements you are required to comply with.