Last Updated JULY 2023
Insights and hygiene solutions for high traffic area in Healthcare facility
For visitors, washroom conditions can indicate a facility's commitment to environmental hygiene and cleanliness.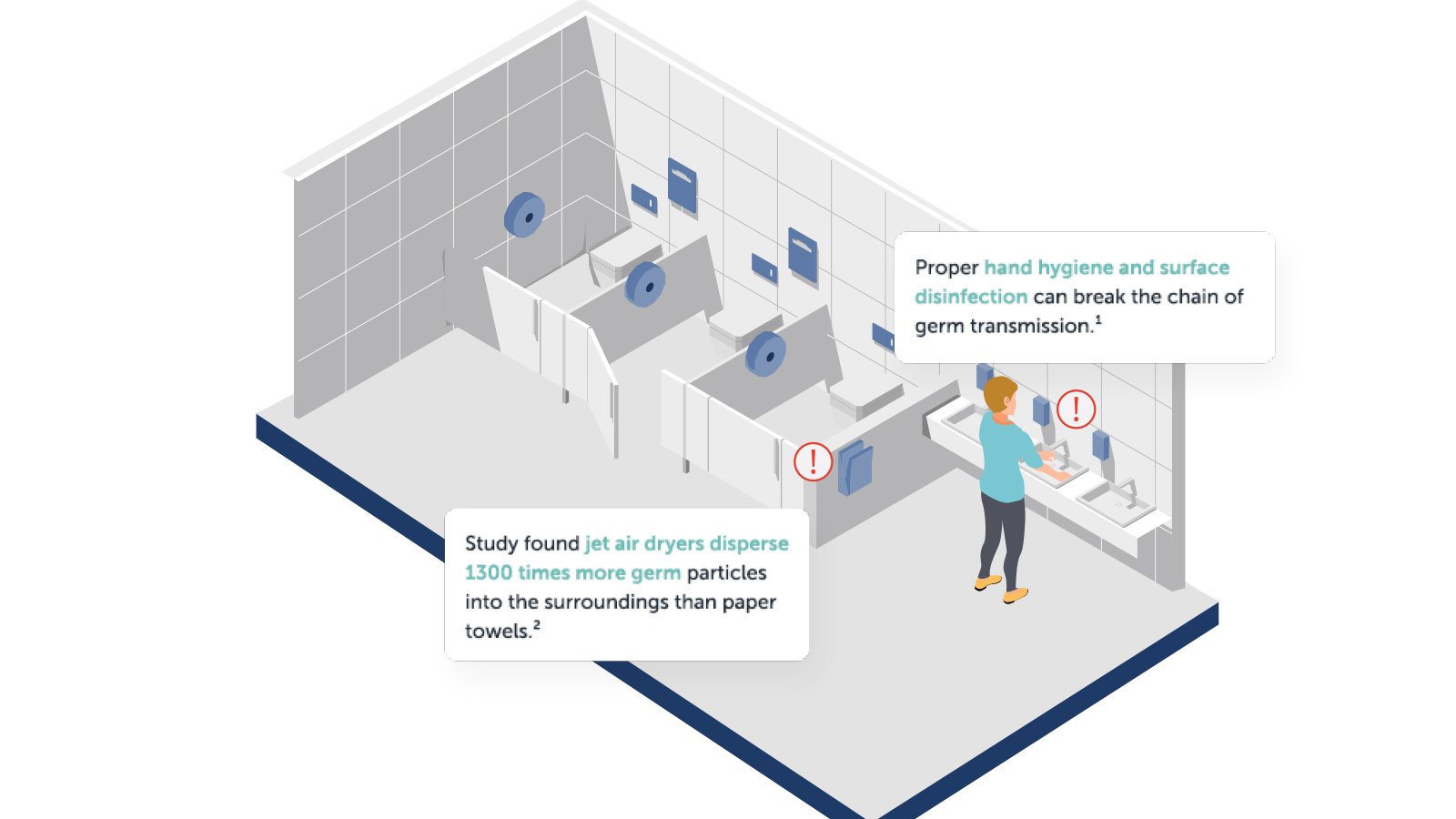 Inside many facilities, the washroom is one of the most highly trafficked locations. As a result, the decisions made about washroom environmental hygiene and cleanliness can affect an entire facility.
By offering the right hygiene solutions and leveraging its high-frequency traffic, the washroom can be potentially serve as a vehicle for improving the level of hygiene and cleanliness required for the entire facility.