Last Updated MAY 2022
Keep Your Employees Healthy and Productive
Having healthy employees improves both productivity and the bottom line. Find out ways to prevent the spread of germs and improve the hygiene of one of the most used places in the office, the restroom.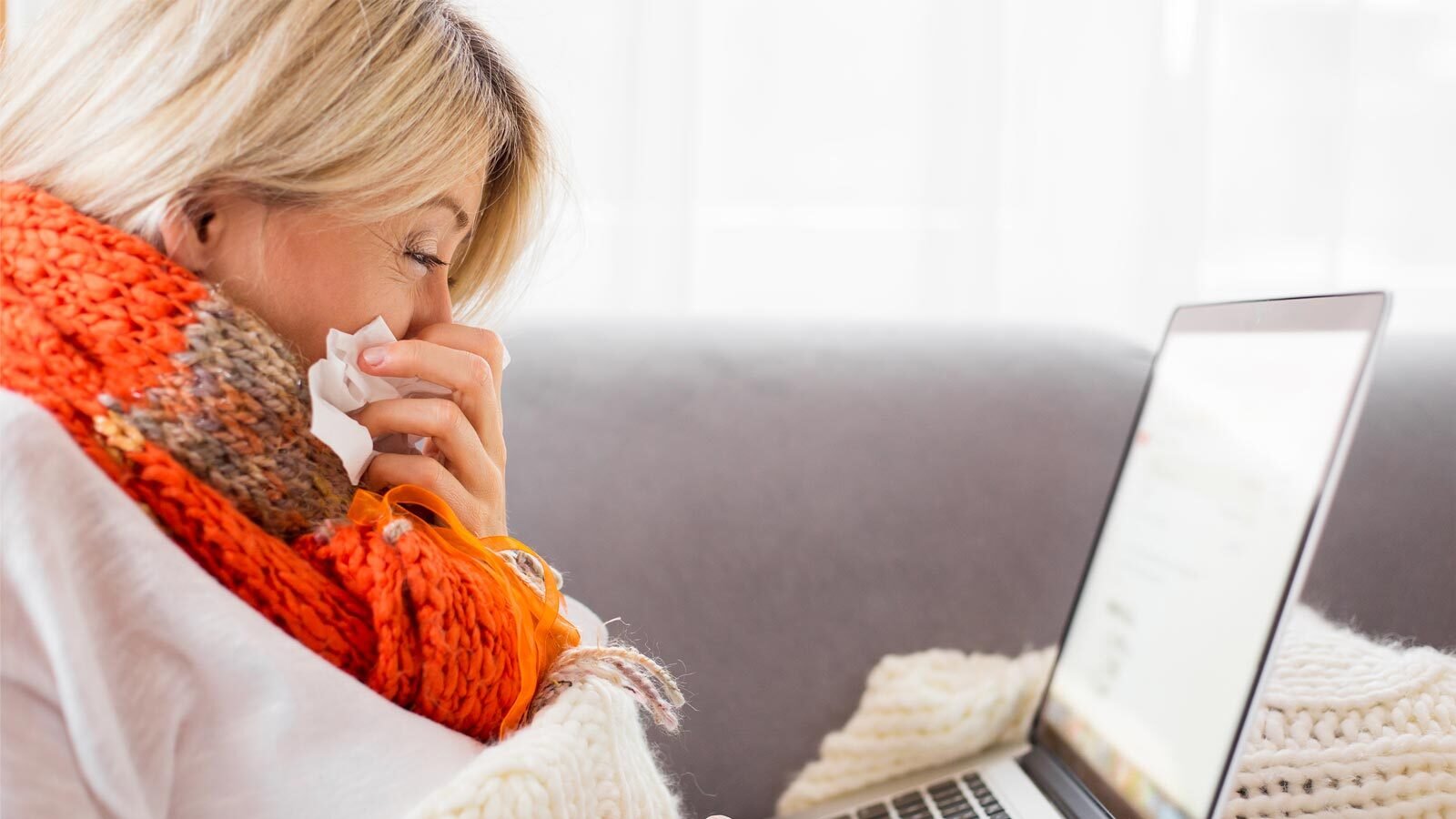 It's important for today's businesses to be innovative and productive. Having a healthy staff of employees is key to obtaining this goal. But when employees come to work sick, they are doing more harm than good for their company and co-workers.
"Presenteeism" is the term for when an employee knowingly comes to work despite being sick. According to one University of Arizona in Tucson study, one sick employee carrying the flu virus contaminated 50 percent of the office surfaces and co-workers with the virus in just four hours.
Presenteeism can not only take a toll on employees, but also the company's bottom line. Sick employees can suffer from exhaustion and experience lack of motivation, they're also more likely to turn in low-quality work. This in turn effects productivity, "Potentially billions of dollars will eventually eat into the bottom line," according to Dave Frank, president of the American Institute for Cleaning Services.
There are two things that employers can do to combat this issue. The first is to encourage sick workers to stay home, and the second is to help them maintain healthy hygienic behaviors in the office restroom.
"Presenteeism" is the term for when an employee knowingly comes to work despite being sick.
The Most Used Room
The office restroom is one of the most used rooms in any office building. According to Kimberly-Clark Professional research, a typical employee visits the restroom up to four times per day. Kimberly-Clark Professional recommends that building managers consider these three questions when assessing the quality and cleanliness of their restrooms:
Are personal hygiene products available in and outside the restroom?
Are floors and/or sinks properly disinfected?
Is there signage in and around the restroom related to hygiene?
Building managers can also encourage employees to dry their hands with single-use hand towels like Scott® Scottfold M Towels instead of jet air dryers while using the restroom. By having the right amenities workers are more likely to practice good hygiene in the restroom and curb the spread of germs as a result.