Last Updated MAY 2022
Are Your Office Restrooms Sending the Right Message?
Professional men and women have a lot on their minds when it comes to one of the most critical areas in the office—the restroom. Read more to learn about employee restroom expectations and what businesses can do to help.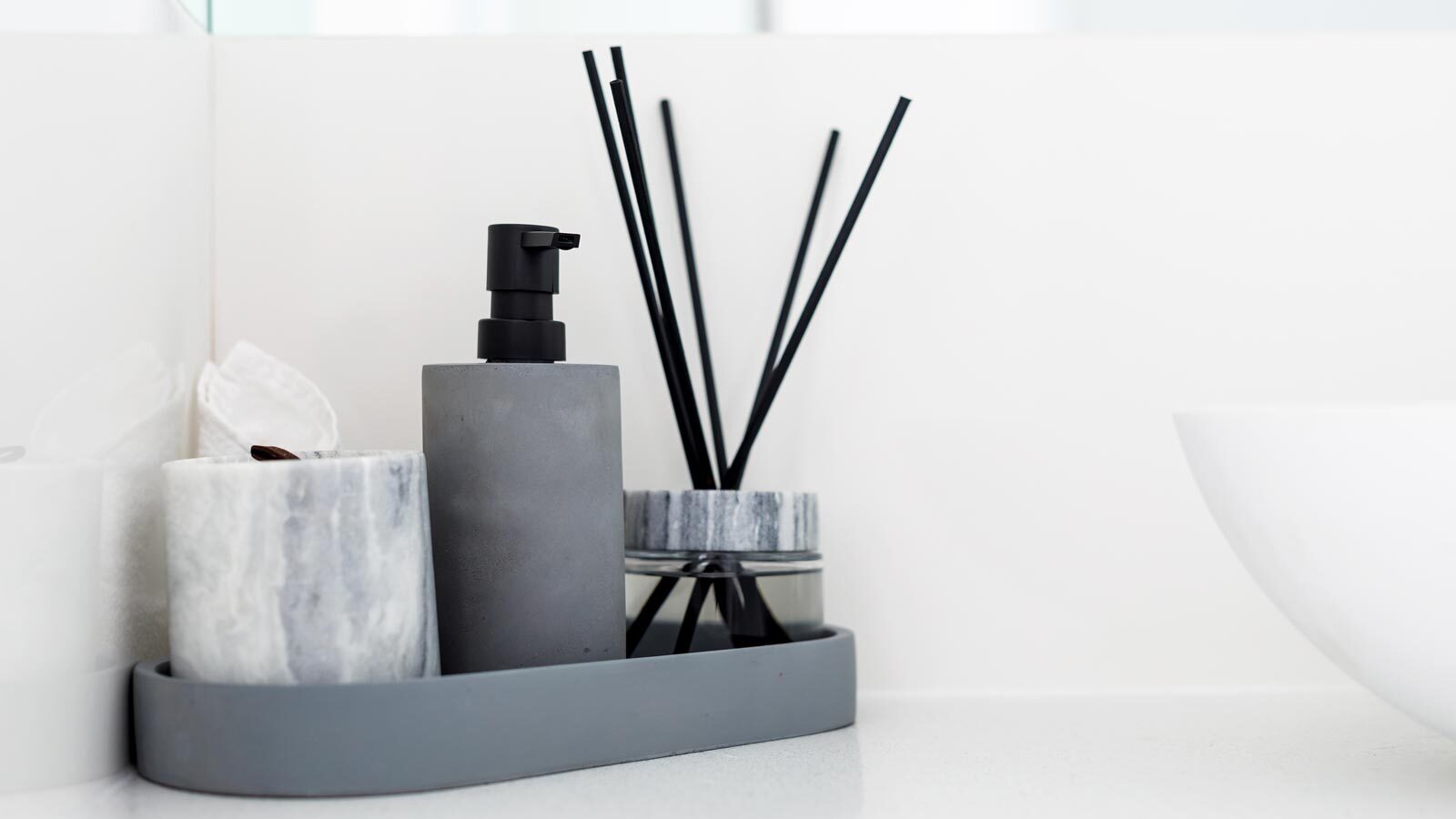 Let's face it; the office restrooms are often at the bottom of the list when it comes to updates and improvements. And this lack of attention hasn't gone unnoticed by employees and other guests that use your restrooms daily.
Consider this, employees visit the office restroom several times throughout a typical work day. Dim lighting, drab colors, unpleasant odors and unreliable dispensers confirm to them if management considers the area a priority, and really understand its importance.
"The restroom is a sanctuary that offers a privacy that doesn't necessarily exist anywhere else in the office building," says Stephanie Magnan, strategic program marketer, Global Marketing & Innovation, Kimberly-Clark Professional.
"An improved office restroom experience can play a critical role in strengthening workplace culture and influencing employee well-being."
Rethinking the Restroom
To help our customers better understand the integral role that the office restroom plays in a professional environment, Kimberly-Clark Professional conducted a study to gauge the impact of quality restroom products on a user's restroom experience.
The study included Cottonelle® Brand moist wipes, Scott® Brand toilet seat covers and Kimberly-Clark Professional air freshener dispensers. Participants, particularly women, reported a more positive restroom experience. And saw the premium products as a sign that their company cares about them. "An improved experience can play a critical role in strengthening workplace culture and influencing employee well-being," Magnan says.
MVP: Most Valued Products
To make it easy for you to start driving improvements, the study identified the other items users value in the office restroom:
Hand sanitizers
Air fresheners
Facial tissue
Toilet seat covers
Face and hand wipes
The 'Halo' Effect
An elevated office restroom experience can create a "halo" effect, reflecting positively on employers, facilities managers and even the office building itself.
Taking steps to create more personalized and premium experiences matters. For instance, adding air deodorizers lets users know they're in for a pleasant experience as soon as they walk through the door.