Last Updated OCTOBER 2023
Making the Connection Between Smart Restrooms and Sustainability
A Q&A with Juliet Hollyhurst, business operations leader at Kimberly-Clark Professional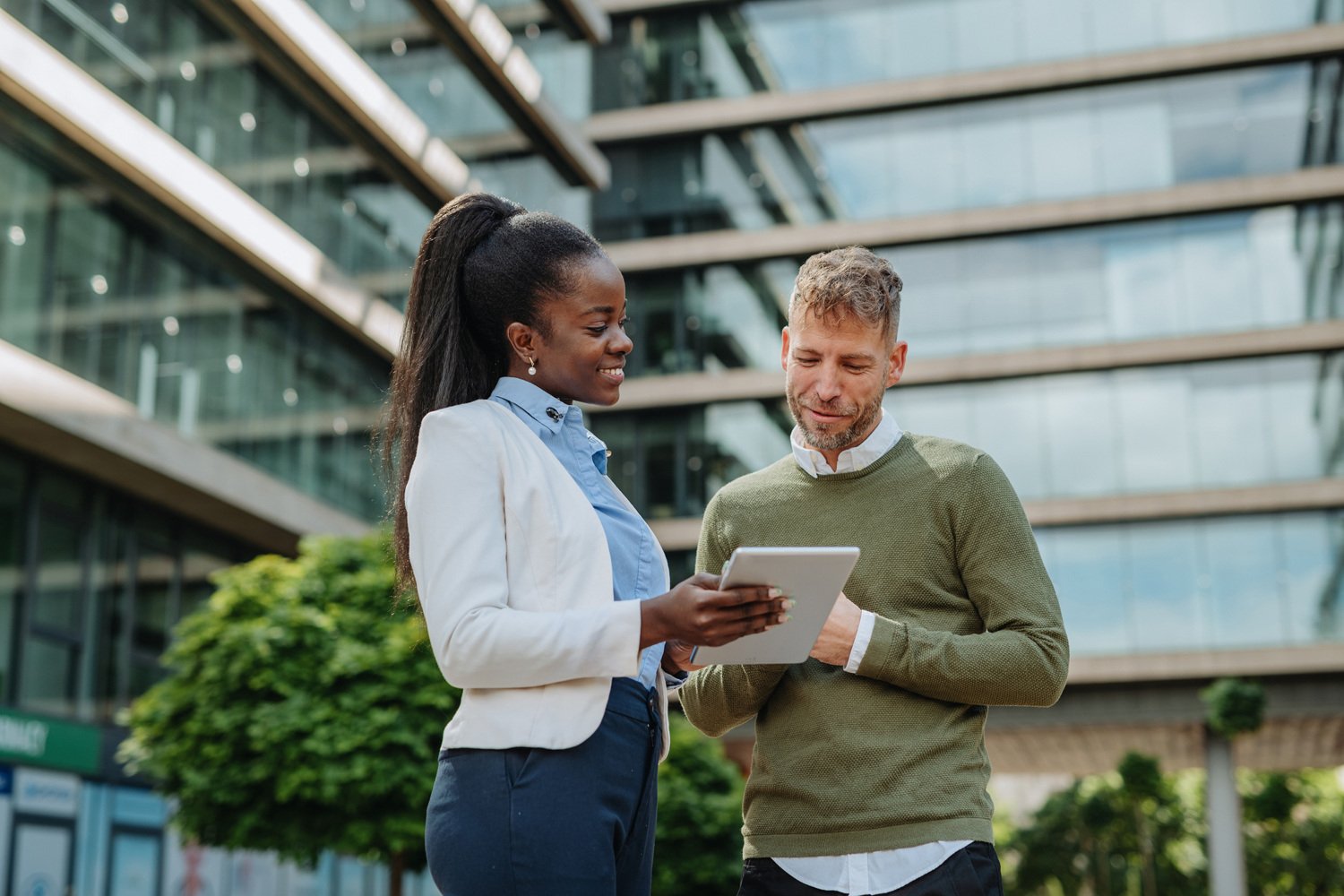 Q. Why are we talking about restrooms today?
A. Public restrooms consistently are one of the most highly trafficked, most complained about, and often neglected areas in any building. All the while, Americans are more aware than ever of health and hygiene concerns. The ongoing effects of the pandemic have transformed the way people think about restrooms, making restroom disinfection a top priority for facilities across the United States.
Environmental, social, and governance (ESG) performance is equally important for company leaders and facility managers, with many companies committed to reducing energy consumption and improving building sustainability performance. A recent Boston Consulting Group survey found that 76% of participants think that environmental issues are as concerning or more concerning than health issues. Additionally, 87% of participants want companies to address environmental concerns with their products, services, and operations to a greater extent than they have in the past. 
Adding to environmental opportunities, an increasing number of facility managers and building owners are seeking to make their buildings smarter and cleaner through the benefits of the Internet of Things (IoT) connected devices.
A recent assessment of operations in commercial smart buildings anticipates connected devices to grow from 1.7 billion in 2020 to just under 3 billion by 2025. Companies that embrace high-tech spaces and smart building solutions, such as IoT, are shifting from static and outdated restroom management and cleaning procedures to intelligent, flexible solutions.
Q. What does IoT have to do with restrooms?
A. IoT is something that we hear a lot about, and according to Microsoft IoT research conducted in October 2020, 90% of decision makers believe it will be critical to their company's success. But what is it?  
In the simplest of terms, IoT means taking objects in the world and connecting them to the internet. These connected, smarter "things" are then used to gather information, send information, or both.
A lack of real-time information about restroom conditions, paired with high utilization rates and janitorial labor shortages, can lead to poor user experiences and heightened tenant complaints. Janitorial staff may refill restroom consumables, such as soap and paper towels, prematurely to avoid running out, leading to wasteful spending.
Q. What is a smart restroom?
A. Smart restroom technology adds intelligence to restroom cleaning operations. By adjusting restroom cleaning procedures based on real-time conditions, facilities can stay on top of restroom cleanliness while contributing to corporate sustainability goals. 
 Smart restrooms use IoT to connect the physical devices in a restroom—such as paper towel, toilet tissue and soap dispensers, traffic counters, smart faucets, and flush valves—to online data collection systems. These systems monitor, track, analyze, and aggregate data on a dashboard or mobile app so that facility managers have visibility and control over restroom operations. 
Sensors are built into the dispensers, taking the guesswork out of restocking. Usa ge data is transmitted to building managers and janitorial staff, signaling when product levels are low or if a device is not working properly.
This data-driven knowledge enables cleaning staff to spend their time more efficiently by optimizing cleaning schedules and eliminating unnecessary stops. It ultimately allowing them to service more areas by strategically deploying staff and resources.
Q.  How exactly do smart restrooms reduce waste?
A. Many restroom maintenance and cleaning protocols are based on outdated and inefficient set schedules. They often lack visibility into utilization rates, traffic patterns, conditions, and supply inventory.
Without access to data and analytics, custodians may make restroom servicing decisions based on assumptions rather than facts. Rather than risk running out of soap and paper products between their pre-scheduled restroom service visits, custodians may refill dispensers too soon, discarding unused consumables.
Smart restrooms are emerging as a way to combat this waste. Smart-sensing technology not only enhances the efficiency of restroom management with data-driven insights but also eliminates unnecessary dispenser monitoring and premature dispenser refills. This directly impacts service rotations and product refills, all while reducing waste and positively impacting the bottom line.
 According to a Kimberly-Clark Professional case study, smart restroom technology can reduce consumable waste by up to 80%. That's a significant reduction in product waste headed for a landfill.
Q. How do smart restrooms improve workforce satisfaction?
A. Labor shortages are making it tougher to keep cleaning departments fully staffed, and facility managers must do more with less. When cleaners understand job expectations and they have the tools and technology to help them be successful, turnover rates are lower.
Separately, employees are increasingly returning to the office, meaning restrooms need as much attention as the lobby or the cafeteria. A Kimberly-Clark Professional survey revealed that 75% of respondents believe that the condition of the restroom is a reflection of the hygiene standards in the rest of the establishment. Smart restroom technology provides maintenance teams with the information they need to ensure a better work environment and a better restroom user experience.
Whether it's reducing waste, retaining staff, or maximizing return on investment, facility managers have many opportunities to realize ESG goals through smart restroom management solutions.
---
Authored by Juliet Hollyhurst, business operations leader at Kimberly-Clark Professional for Onvation®, a leading  smart restroom solution. With 20 years of experience in marketing, sales, and innovation, she helps Kimberly-Clark fulfill its purpose of Better Care for a Better World by keeping the needs of the customer at the center of everything she does and providing trusted brands, innovative tech and IoT solutions that transform restroom servicing. Find out more about Onvation®: www.kcprofessional.com/onvation. Keep in touch with Juliet on LinkedIn or by email: [email protected]
---
This article first appeared in Cleaning & Maintenance Management online, October 3 2022: Making the Connection Between Smart Restrooms and Sustainability | Cleaning & Maintenance Management