Scott® Small Business
Get Back to What Really Matters
You do it all. You roll up your sleeves, you wear many hats and you put your all into your small business. But when you have to stop what you're doing and run out for bathroom supplies, you're wasting precious time.
It's time for a solution:Scott® Small Business.
Designed to Meet Your Needs
Commercial restroom products focus on corporate settings and high-traffic areas, which is more than you need. Heading to your local "club" or discount retailer and stocking up on supplies leaves you with yet another errand to run, and even worse, it can leave your customers and employees in a bad situation. With features like low-profile dispensers for smaller spaces and paper products designed to last longer, our Scott ® Small Business is tailored to meet your needs, saving you time and money.

With Scott® Small Business you get:
Value
Fast Delivery
Quality Products
Easy Online Ordering
One of the World's Most Trusted Brands
Scott® Slimroll™ Hard Roll Towel System
---
Less is More
One Slimroll™ towel roll is equal to TEN standard kitchen paper towel rolls.They are also highly absorbent, which means less
waste. The ultra- compact towel dispenser is designed to save space and declutter your restroom.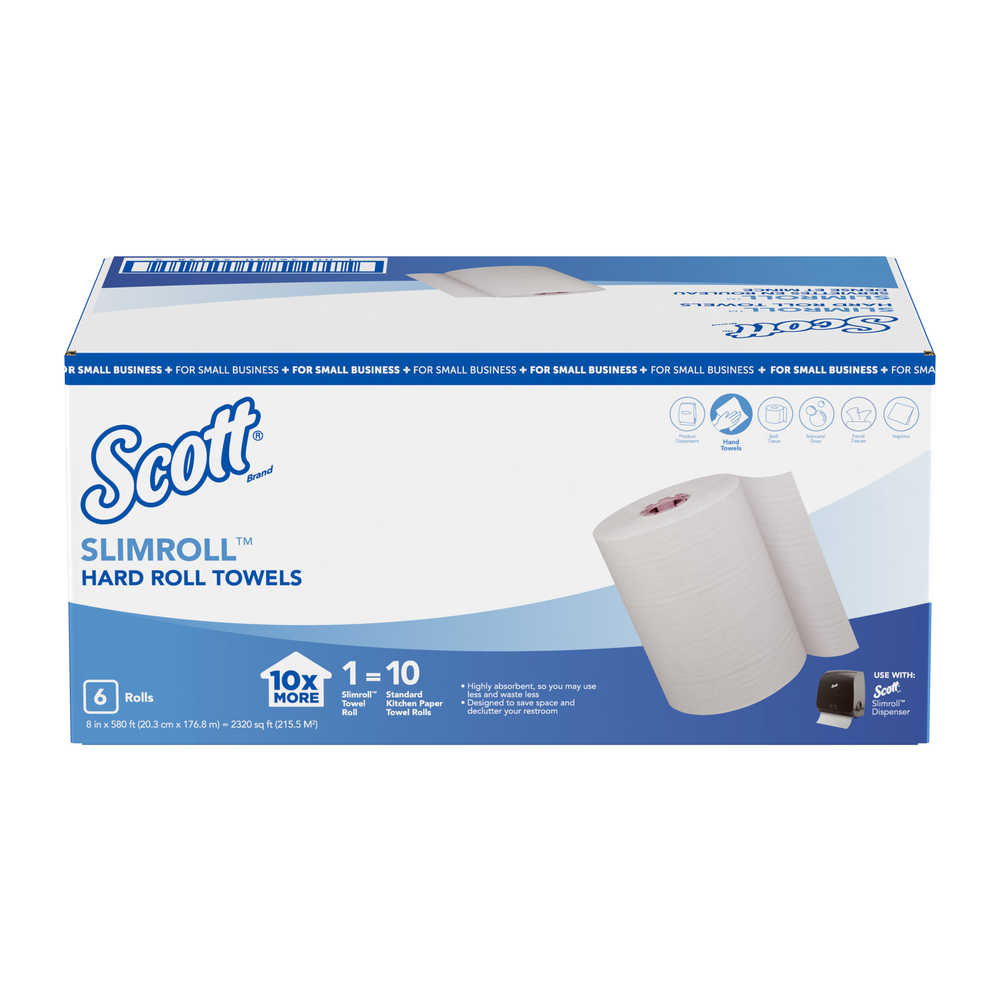 Scott(R) Slimroll(TM) Hard Roll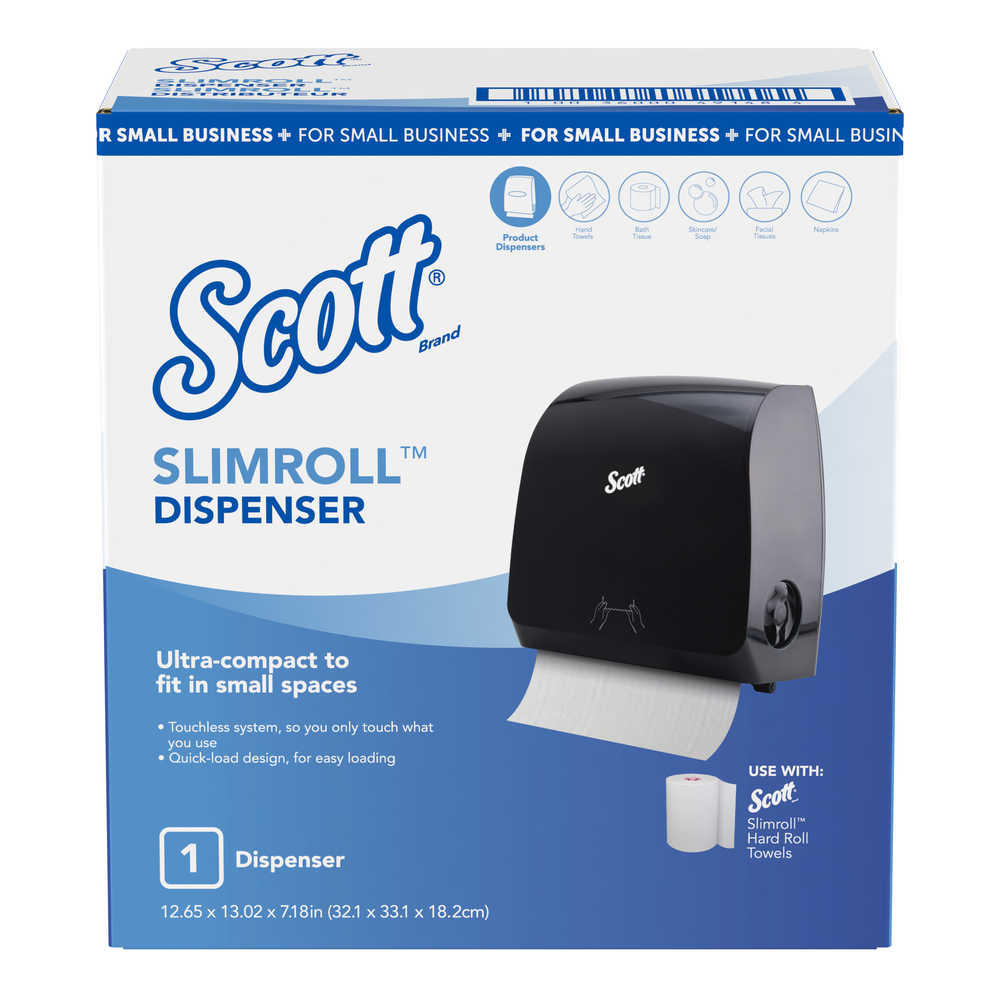 Scott(R) Slimroll(TM) Hard Roll Towel...
Scott® Folded Towel System
---
One at a time, please
Waste less, which means refill less, with our one-at-a-time dispensing folded paper towel system. Our thick, high-quality towels are made with our exclusive Absorbency Pocket™ that
soaks up water fast for a great dry.
Scott(R) Multifold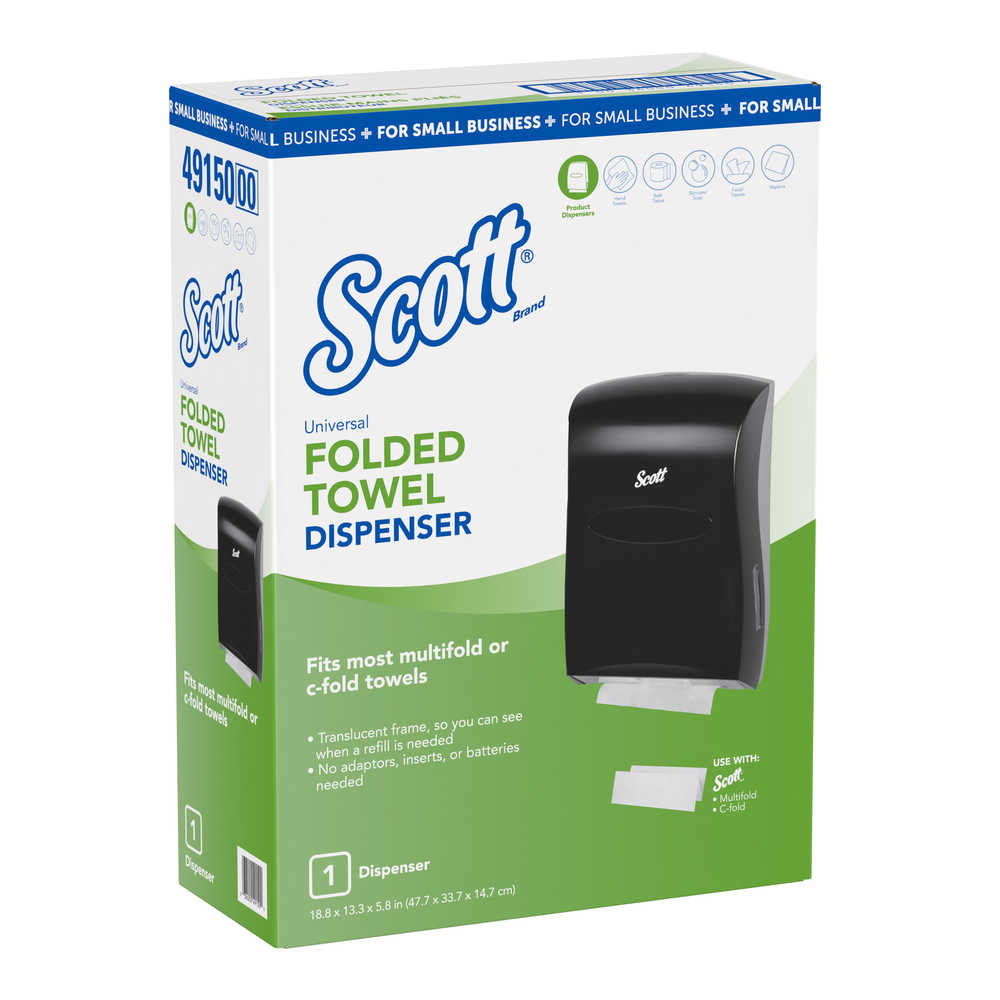 Scott(R) Universal Folded Towel...
Scott® Bath Tissue System
---
Squares to Spare
No more changing the toilet paper every time you turn around.
One Jumbo Roll is equal to FIVE standard rolls!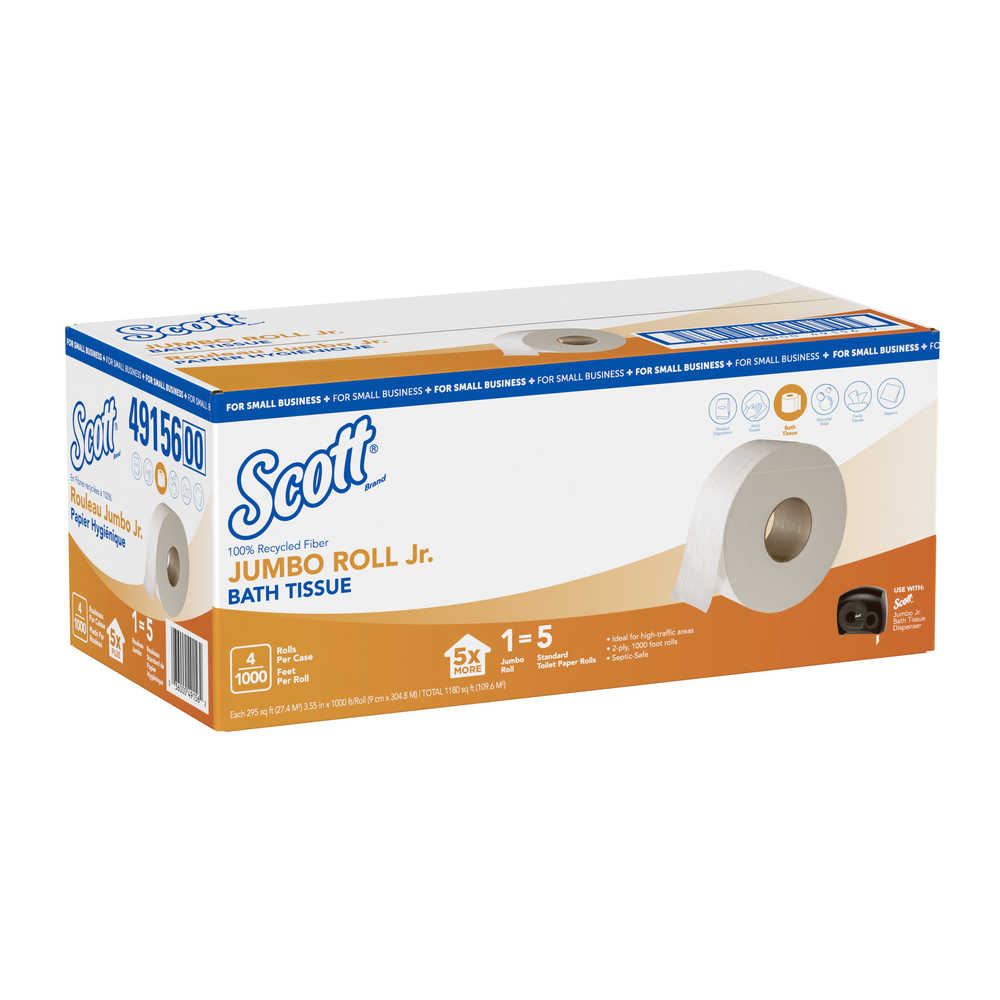 Scott(R) Jumbo Roll Jr. Bath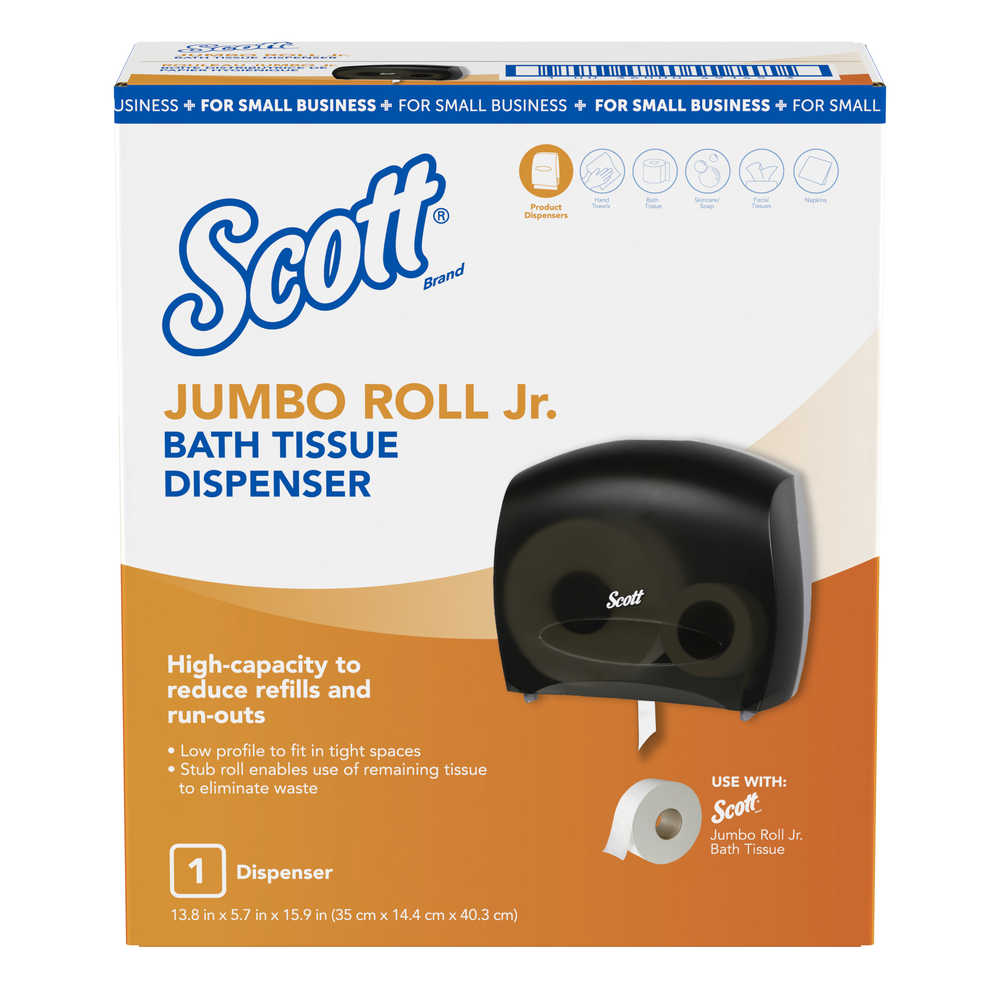 Scott(R) Jumbo Roll Jr. Tissue
Scott® Skincare System
---
Wash & Repeat
Never worry about running out of soap again, as one case of Scott® Antimicrobial Foam Soap yields 4,000 hand washes. Our high-capacity Skincare Dispenser is easy to load and unload and its sealed refills protect against contamination.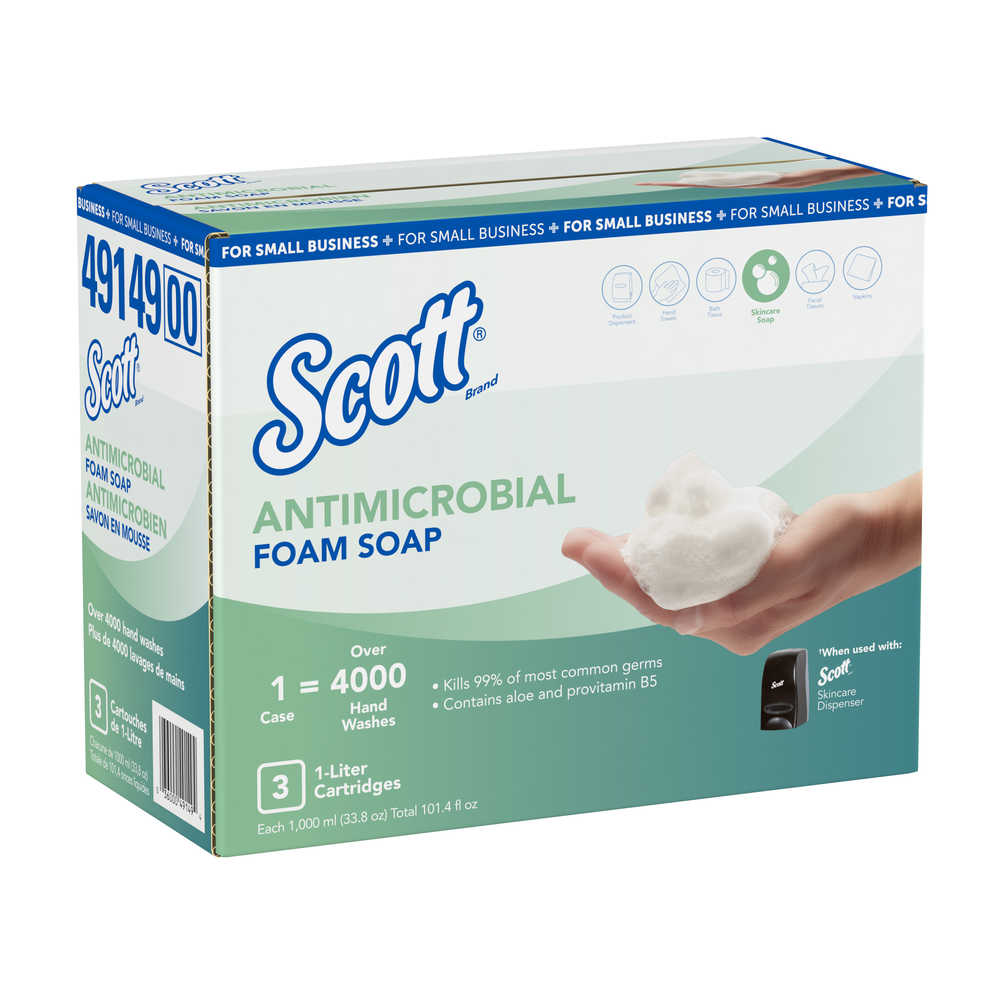 Scott(R) Antimicrobial Foam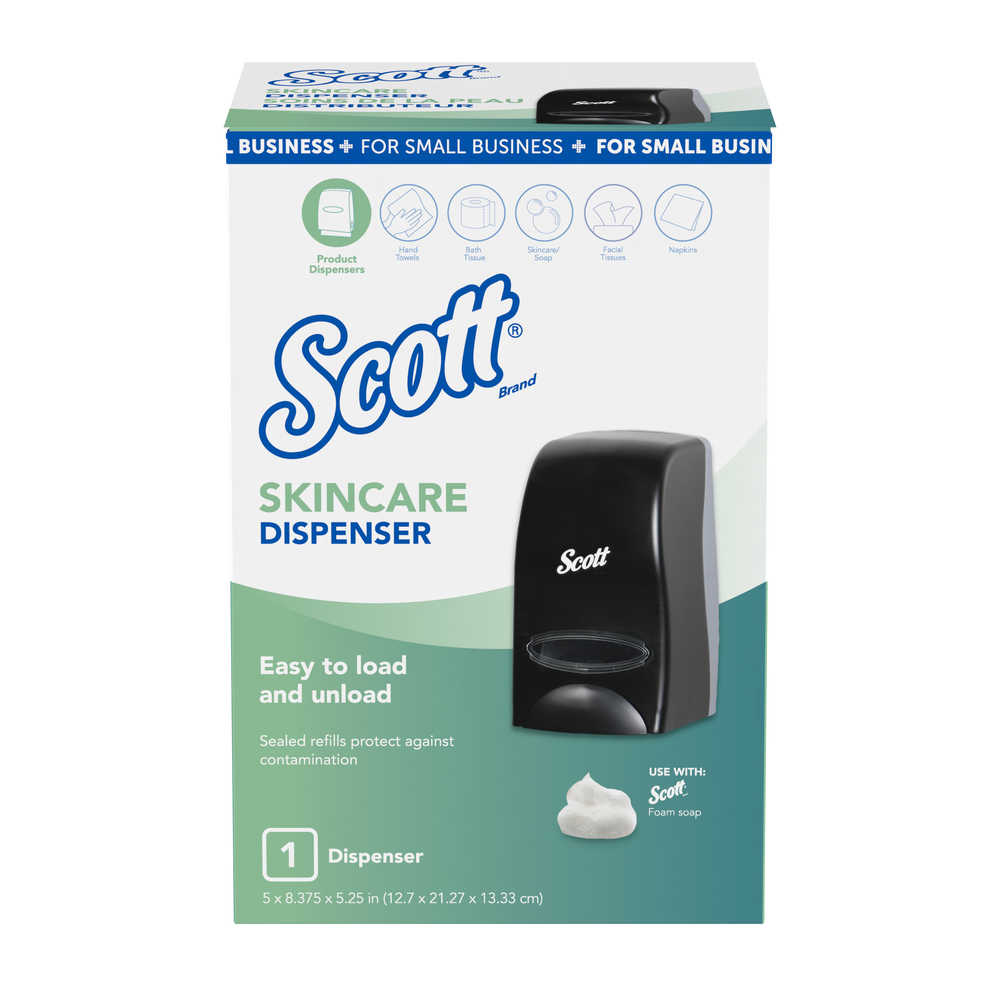 Scott(R) Skincare